31 Specials and Events in Victoria & Alfred Waterfront

The hunt for Cape Town's best solo bagpipers is BACK!
Join us every Tuesday from the 2nd of November for a truly memorable Scottish evening Bagpipers, our famous traditional pub menu, and a wide array of Scotch Whiskey on offer.
R10 000 grand prize, vouchers, whisky hampers, and memorabilia up for grabs.
Proudly sponsored by Castle tank Fresh.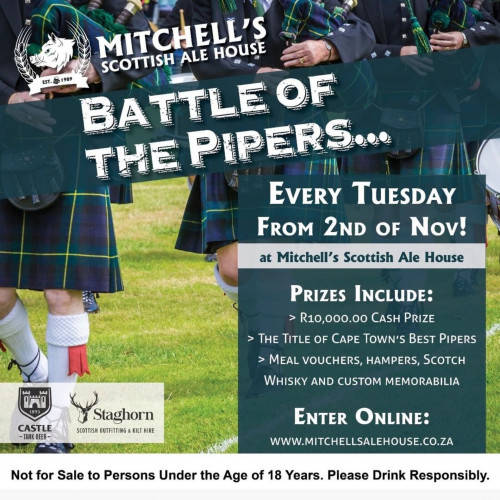 Victoria & Alfred Waterfront, Western Cape
, -
Den Anker
Mussel Monday Madness is back! Order a pot of mussels and get a drink on us!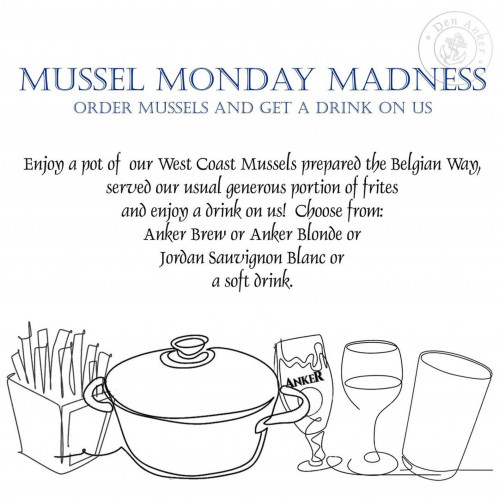 Victoria & Alfred Waterfront, Western Cape
, -
Den Anker
Summer is pretty much here, and so are our new Summer Specials!

We have all of your traditional Irish favourite meals! These meals will definitely be a memorable Irish experience!
Don't miss out on this affordable and tasty deal!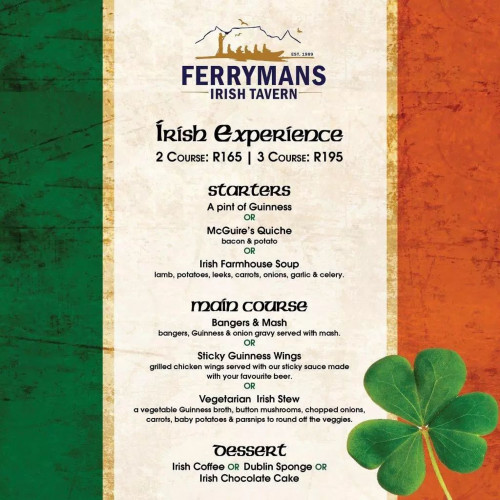 The price of Johnnie Walker Black has been reduced once again at Upstairs at Quay Four and is now charged at R600 per bottle!
You also receive a Johnnie Walker Lifetime Key to keep and have all exclusive access!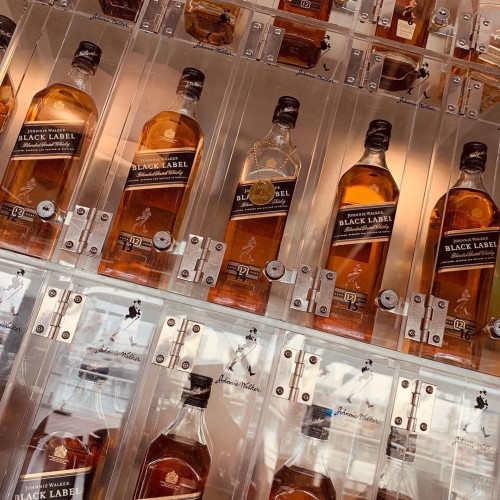 Enjoy a Roman 2-course lunch menu for R195 or a 3-course Roman dinner menu for R295.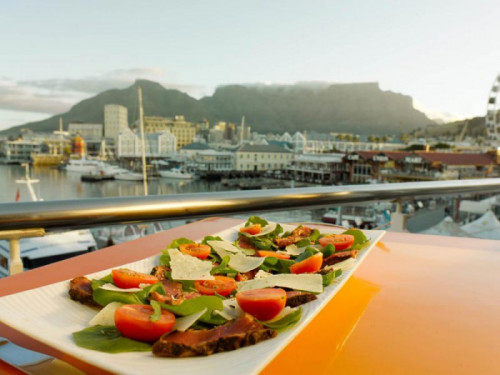 Welcome in the new year in style Upstairs at Quay 4!
Planning ahead gets you ahead. Don't miss out on our epic New Year's Eve 4 course menu with a glass of GH Mumm on arrival! Make your reservations from today, you will not regret it.
View the Menu in the Specials Link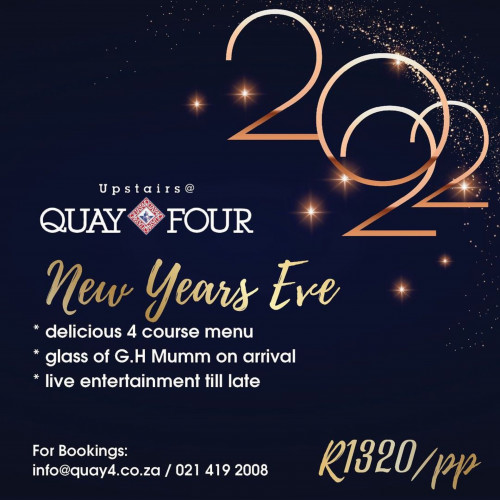 The world's most iconic premium blended Scotch Whisky just got even more enticing!
Available now at R750 per bottle with the purchase of your own Johnnie Walker Black Label bottle keep.
Accessible with your own VIP key, rest assured that you will always be able to savor the depth of flavour so characteristic of Johnnie Walker whiskies on your visit.
For more information on how to take advantage of this offer, please contact us at shaun@mitchellsalehouse.co.za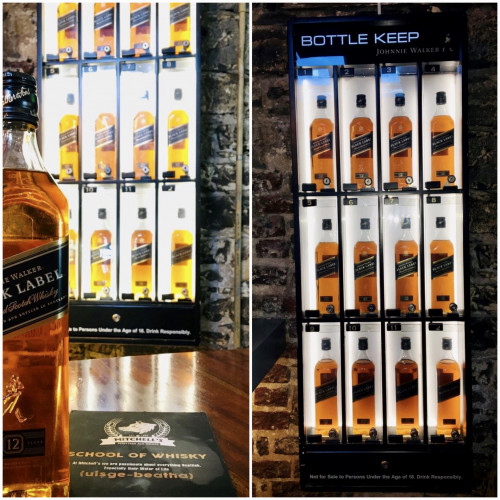 Quay Four at the V&A Waterfront are offering all 2020 season ticket holders a 10% discount on their individual bill, plus a free beer on gamedays if they are wearing a DHL Stormers or DHL WP jersey.
Take your 2020 season ticket card with you for the next-best thing to being at the stadium.
More details HERE

Victoria & Alfred Waterfront, Western Cape
, -
Karibu
Karibu invites you to book for your Birthday, corporate event, year-end function etc.
We have the following dining areas:
Inside area (up to 150 guests)
Outside area (up to up to 100 guests)
Lovers lane accommodates (up to 8 guests)
Inside private function area (up to 20 guests)
Contact us for more information