15 Specials and Events in Hermanus

Enjoy a trip down memory lane with the Cloud 9 band!
Come and Rock 'n Roll through the ages with us at the scenic lagoon-side estate. Cloud 9 is a fantastic cover band and Benguela Cove is gearing up for an evening of fun, fabulous live entertainment and great journey through popular '60s, '70s and 80's hits.
Get your Tickets
05 December | Time: 17:00 - 20:00
Adults: R200 | Kids Aged 4-12: R100 | Kids under 4: Free Entry
Tickets also available online via Webtickets or in-store at Pick n Pay and the Benguela Cove gift shop.
Tasty gourmet hot dogs, cheese and charcuterie boards, delicious wines and refreshments available.
Pre-concert lunch - Post-concert dinner service at Moody Lagoon Restaurant - Booking essential
For Bookings and Further Info click HERE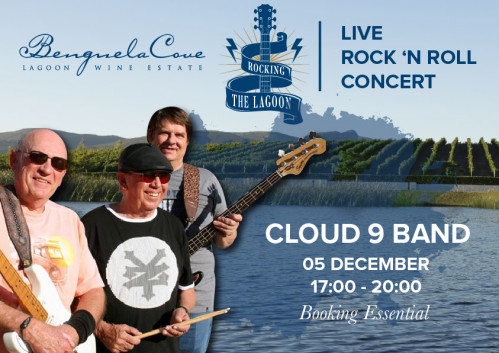 Birthday, bridal celebration, baby shower - or just an excuse to eat cake.
Come and enjoy our decadent High Tea, overlooking Walker Bay. You may even spot some whales!
The High Tea features savoury treats, including an array of sweet delights.
* Served daily between 10h30 and 17h00 in the Sun Lounge & Bar.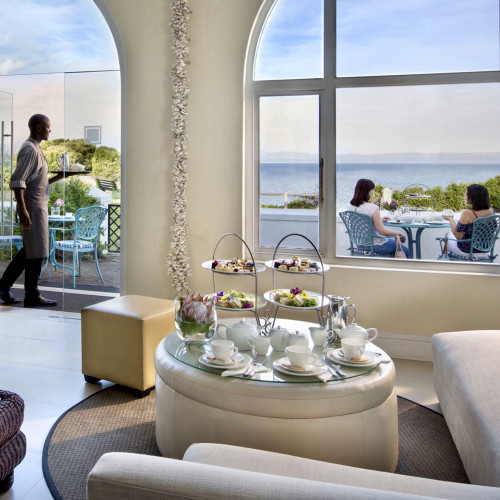 Restaurant Week XXL is your best excuse to dine out at The Marine and enjoy the best of Origins restaurant!
Special 2-course lunch R 250 per person
Special 3-course dinner R 350 per person

For bookings visit www.restaurantweek.co.za

Learn the art of Sabrage at the Benguela Cove winery. Experience it for yourself, and enjoy a complimentary bottle of Cuvée58 Méthod Cap Classique.
Includes a bottle of Cuvée58 Méthod Cap Classique
R180 per person
Duration: about 1 hour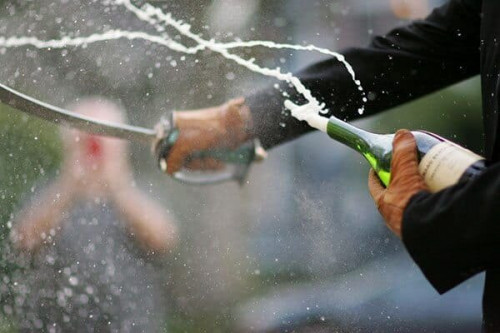 Our chefs have selected an assortment of top quality cheese from local and international producers to enhance your pairing experience.
To enjoy a harmonious cheese and wine pairing, take a sip of wine and then a bite of cheese. With each sip of wine your palate will become accustomed to the pairing and thus highlighting the flavours more clearly.
R140 | 60 minutes
Available 7 days a week | Booking is recommended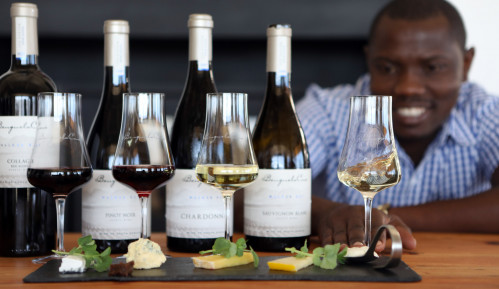 Treat yourself to a tantalizing chocolate and wine pairing at Benguela Cove Lagoon Wine Estate. Paired with delightfully sweet handmade chocolates, our award winning Benguela Cove wine's will keep you coming back for more.
R140 per person | 60 mins
Available 7 days a week | Booking is recommended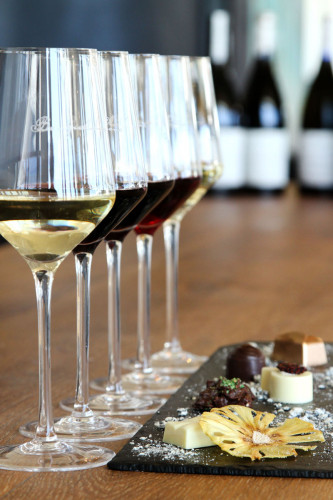 Experience a private vineyard tour with a gourmet dining experience at the picturesque Benguela Cove Lagoon Wine Estate!
Expect the VIP treatment as you and your guests are taken on a guided tour of our estate and vineyards.
Enjoy a tasting session of five estate wines in our vineyards while overlooking the Bot River Lagoon. The tour finishes with a gourmet 3 course lunch at the Benguela Cove Restaurant, Moody Lagoon, complemented with perfectly paired, award-winning wines. Our menus change based on fresh seasonal produce and the best ingredients we can get. Duration of the experience is 3 hours and the tour is limited to 9 guests at a time.
Thursday - Sunday | 12pm
R850 pp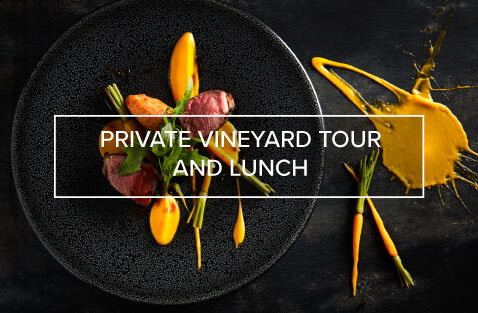 A myriad of beautiful flavours and vivid colours are found in the tasting menu, specially prepared by chef Annelie Badenhorst. The 7-course lunch or dinner menu with wine pairings brings together the very best flavours of the Overberg.
R600pp excluding wines | R800pp including wines - 4 hours
Booking Essential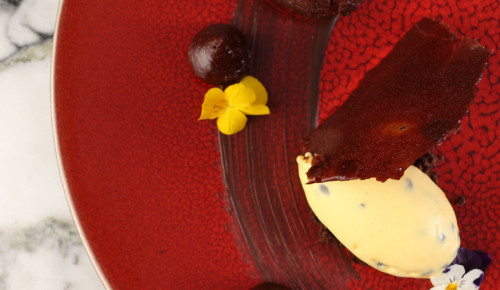 Join us for the Ultimate Benguela experience (This is a whole day experience)
Our wine ambassador will meet you upon arrival at Benguela Cove and whilst sipping on a flute of our Cuvee58 MCC your experience will begin.
At 10.30am it will be all aboard Lady Bonnie, our pontoon boat, we will transport you down to the jetty and we will set off across the Botriver Lagoon, as you drink in the beautiful scenery at Benguela Cove. Our skipper will take you across to the sandbar dividing us from the ocean and you will have the opportunity to walk on the beach and if you are lucky you may even see a Southern Right Whale or the wild horses that roam the banks of the lagoon.
Return at approximately 11.30am and in the comfort of our tasting room snack on one of cheese platters and enjoy a tasting of our estate Pinot Noir.
At 12.15 you will be whisked off to our cellar and you will learn all about the art of wine making at Benguela Cove, try a special tasting of unreleased wine directly from the barrel as well as a tasting of our wines beneath our beautiful chandeliers. A real treat.
At 1.30pm you will be taken to Moody Lagoon restaurant, where you can choose any two courses from our available menus accompanied by a glass of our estate Chardonnay.
At 3pm it will be time for a vineyard tour of the estate, find out what makes our vineyards so special and how the grape finds itself into the glass. You will taste 3 wines directly next to the cultivar that they originated from.
This experience will end at approximately 4.30pm.
R1400pp | 7 hours (full day experience)
Available Wednesday – Saturday
Booking essential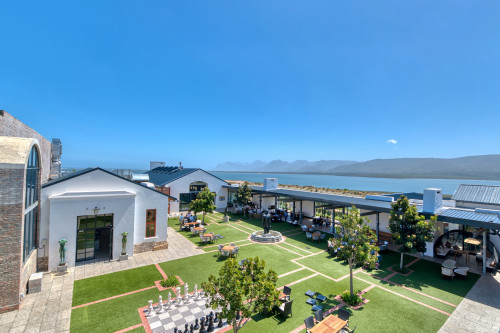 Explore our winemaking process with a 1 hour guided tour around our cellar. Combine your barrel tasting with an informative and interesting journey full of flavours and wine making techniques. Take your time to enjoy this experience hosted by our winemaking team at Benguela Cove.
Cellar tour and barrel tasting - 1 hour | R 100pp
* Please note that our Cellar Tour is available Wednesday to Sunday
Click HERE for Bookings, Vouchers and Further Info