Moody Lagoon At Benguela Cove
Moody Lagoon at Benguela Cove

Moody Lagoon at Benguela Cove

Hermanus

,

Western Cape

Breakfast

,

Cocktails

,

European

,

Light Meals

,

Picnics

,

South African

,

Vegan

,

Vegetarian

,

Wine bar

Breakfast, Brunch, Dinner, High Tea, Lunch

Benguela Cove Lagoon Wine Estate, R43, Hermanus, Western Cape, South Africa
Relaxed lagoon-side dining with cocktails and great wine!
Moody Lagoon at Benguela Cove is set in the heart of the Benguela Cove winery complex. The restaurant is in an elevated setting with expansive views of the lagoon and the Atlantic ocean. The kitchen at Moody Lagoon is the domain of Annie Badenhorst a talented young Namibian chef with a passion for finding only the best fresh produce and creatively turning dishes into simple but creative menu items.
You can expect outstanding views, a casual and relaxed daytime and Froiday - Saturday nighttime eatery in Hermanus, with outdoor covered seating areas. We offer a choice of dishes, together with food and wine pairing with Benguela Cove's Estate wines.
In the evening, Chef Badenhorst likes to cook to create an occasion, and Moody Lagoon restaurant is the perfect place for a date night or a night out with friends.
Private Dining
We offer private dining in our vinotheque for up to 12 guests with a combination of exceptional food, superb wines and outstanding service.
The Barrel Room can accommodate 60 guests. Booking essential
Benguela Cove Lagoon Wine Estate is also open for vineyard tours, wine tastings
on the lagoon, live music on Sundays and wine tastings and pairings at the Tasting Room.
Current Level One Opening Times:
Tasting Room (Wine Tastings – Wine Pairings) – Open 7 Days a week 10:00 -18:00
Cellar Tours - Open – Wed – Sun 10:00 -16:00
Vineyard Safari's - Open – Wed – Sun 10:00 -16:00
Pontoon boat cruise – Open – Wed – Sun 10:00 -16:00
Moody Lagoon Restaurant – Lunch - Wednesday – Sunday for lunch 12:00 -15:00
Moody Lagoon Restaurant – Brunch - Saturday and Sunday 10:00 – 11:30
Picnics - Wednesday – Sunday - 11;00 -16:00 – 24 hour advance booking required
Adventure Park – Pirate Adventure Golf and Splash – Open Friday, Saturday and Sunday 10:00 -18:00
Transport and shuttle services to and from Benguela Cove are available.
Who's Cooking?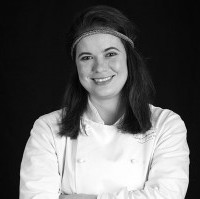 Chef Annelie Badenhorst
Chef Annelie Badenhorst hails from the beautiful Otjiwarongo in Namibia. Annie's training in classic French cooking at the Zevenwacht Chef School, combined with her love of comfort food, makes her the perfect fit for Benguela Cove's restaurant.
Annie's career has been very intertwined with that of our other Benguela Dining chefs, namely executive Chef Jean Delport at Restaurant Interlude in the United Kingdom.
Annie worked at All Things Culinary and thereafter at Sophia's Restaurant at Morgenster Wine and Olive Estate.
Facilities
Cuisine :

Breakfast, Cocktails, European, Light Meals, Picnics, South African, Vegan, Vegetarian, Wine bar

Ambience :

Business, Family, Fireplace, Formal, Quiet, Relaxed, Romantic, Traditional, Trendy, Upmarket, Wine Farm

Entertainment :

Live music, Childrens Entertainment, Internet or WiFi

Dress :

Casual
Reservations

Functions

Secure Parking

Child Friendly

Wheelchair Access

Cellar

Weddings

Place of Interest
Credit Cards Accepted
AMEX

Debit Card

VISA

Mastercard
Map
Specials

at this Restaurant
Moody Lagoon at Benguela Cove

Hermanus

,

Western Cape

In April/May Benguela Cove will be hosting 3 events, in collaboration with Nomad Gigs & Smile 90.4 FM.


Notting Hill | Outdoor Cinema Night

Sunday, April 25, 2021 | 6:00 PM 9:00 PM
More Info: https://www.benguelacove.co.za/upcoming-events/outdoor-cinema-notting-hill

Notting Hill (1999)
William Thacker (Hugh Grant) is a London bookstore owner whose humdrum existence is thrown into romantic turmoil when famous American actress Anna Scott (Julia Roberts) appears in his shop. A chance encounter over spilled orange juice leads to a kiss that blossoms into a full-blown affair. As the average bloke and glamorous movie star draw closer and closer together, they struggle to reconcile their radically different lifestyles in the name of love.

More info to follow on the other events later in April.

Celebrate your weekends with Bottomless bubbly at our scenic lagoon-side estate, the perfect way to enjoy your summer in style.

Chef Annie Badenhorst has selected a variety of locally sourced fresh ingredients and carefully created a delicious brunch menu to suit all tastes.

Enjoy bottomless bubbly at only R99 per person when you order from our brunch menu. Bring your family and friends for a day of bubbles, tasty food and a great vibe.

Booking essential - Transport and shuttle services to and from Benguela Cove are available.

Amongst the lush vineyards and olive groves, the estate finds itself surrounded by a glistening lagoon which hosts the Lady Bonnie pontoon boat. As an added feature to the many facilities on the estate, the pontoon boat is the epitome of maritime leisure.

Join us for a relaxed boat trip across the lagoon as you take in the natural biosphere of the estate and the surrounding mountains. Check in before your boat trip and stock up on some wine at cellar door prices. Then all aboard the Lady Bonnie for an hour-long trip before returning back to our tasting room.

Arrive an hour before the departure time to stock up on wines at cellar door prices.

The pontoon is complimentary for two people when you buy any case of wine - 6 bottles.

Pontoon cruise available Wednesday to Sunday 10am - 4pm - weather permitting

Booking essential!

Read more HERE


Join us for the Ultimate Benguela experience (This is a whole day experience)

Our wine ambassador will meet you upon arrival at Benguela Cove and whilst sipping on a flute of our Cuvee58 MCC your experience will begin.

At 10.30am it will be all aboard Lady Bonnie, our pontoon boat, we will transport you down to the jetty and we will set off across the Botriver Lagoon, as you drink in the beautiful scenery at Benguela Cove. Our skipper will take you across to the sandbar dividing us from the ocean and you will have the opportunity to walk on the beach and if you are lucky you may even see a Southern Right Whale or the wild horses that roam the banks of the lagoon.
Return at approximately 11.30am and in the comfort of our tasting room snack on one of cheese platters and enjoy a tasting of our estate Pinot Noir.
At 12.15 you will be whisked off to our cellar and you will learn all about the art of wine making at Benguela Cove, try a special tasting of unreleased wine directly from the barrel as well as a tasting of our wines beneath our beautiful chandeliers. A real treat.
At 1.30pm you will be taken to Moody Lagoon restaurant, where you can choose any two courses from our available menus accompanied by a glass of our estate Chardonnay.
At 3pm it will be time for a vineyard tour of the estate, find out what makes our vineyards so special and how the grape finds itself into the glass. You will taste 3 wines directly next to the cultivar that they originated from.

This experience will end at approximately 4.30pm.

R1400pp | 7 hours (full day experience)
Available Wednesday – Saturday
Booking essential




Experience a private vineyard tour with a gourmet dining experience at the picturesque Benguela Cove Lagoon Wine Estate!

Expect the VIP treatment as you and your guests are taken on a guided tour of our estate and vineyards.
Enjoy a tasting session of five estate wines in our vineyards while overlooking the Bot River Lagoon. The tour finishes with a gourmet 3 course lunch at the Benguela Cove Restaurant, Moody Lagoon, complemented with perfectly paired, award-winning wines. Our menus change based on fresh seasonal produce and the best ingredients we can get. Duration of the experience is 3 hours and the tour is limited to 9 guests at a time.

Thursday - Sunday | 12pm



Explore our winemaking process with a 1 hour guided tour around our cellar. Combine your barrel tasting with an informative and interesting journey full of flavours and wine making techniques. Take your time to enjoy this experience hosted by our winemaking team at Benguela Cove.

Cellar tour and barrel tasting - 1 hour | R 100pp

* Please note that our Cellar Tour is available Wednesday to Sunday

Click HERE for Bookings, Vouchers and Further Info

Call in at Benguela Cove for a gourmet picnic in style, sprawl out on the lawns, drink in our champagne air and marvel at our sea and lagoon views. We have unique picnic spots that suit everyone - from big parties to couples.

Book Your Picnic Spot Now
Available daily 11:00 - 16:00

Picnics need to be ordered 24 hours in advance

R600 (basket serves two)

Kiddies basket R180

Wine is not included in the hamper and is available to purchase at our cellar door - (wine is not available as per level 3 liquor restrictions)

View Picnic Menu in the Specials Link