Moody Lagoon At Benguela Cove
Moody Lagoon at Benguela Cove

Moody Lagoon at Benguela Cove

Hermanus

,

Western Cape

Breakfast

,

Cocktails

,

Contemporary

,

European

,

Fine Dining

,

Light Meals

,

Picnics

,

Seafood

,

South African

,

Vegan

,

Vegetarian

,

Wine bar

Breakfast, Brunch, Dinner, High Tea, Lunch

Benguela Cove Lagoon Wine Estate, R43, Hermanus, Western Cape, South Africa
Relaxed lagoon-side dining with cocktails and great wine!
Moody Lagoon at Benguela Cove is set in the heart of the Benguela Cove winery complex. The restaurant is in an elevated setting with expansive views of the lagoon and the Atlantic ocean. The kitchen at Moody Lagoon is the domain of Annie Badenhorst a talented young Namibian chef with a passion for finding only the best fresh produce and creatively turning dishes into simple but creative menu items.
You can expect outstanding views, a casual and relaxed daytime and Friday - Saturday nighttime eatery in Hermanus, with outdoor covered seating areas. We offer a choice of dishes, together with food and wine pairing with Benguela Cove's Estate wines.
In the evening, Chef Badenhorst likes to cook to create an occasion, and Moody Lagoon restaurant is the perfect place for a date night or a night out with friends.
Private Dining
We offer private dining in our vinotheque for up to 12 guests with a combination of exceptional food, superb wines and outstanding service.
The Barrel Room can accommodate 60 guests. Booking essential
Benguela Cove Lagoon Wine Estate is also open for vineyard tours, wine tastings
on the lagoon, live music on Sundays and wine tastings and pairings at the Tasting Room.
Who's Cooking?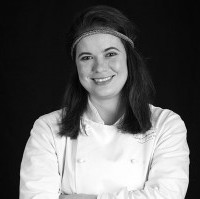 Chef Annelie Badenhorst
Chef Annelie Badenhorst hails from the beautiful Otjiwarongo in Namibia. Annie's training in classic French cooking at the Zevenwacht Chef School, combined with her love of comfort food, makes her the perfect fit for Benguela Cove's restaurant.
Annie's career has been very intertwined with that of our other Benguela Dining chefs, namely executive Chef Jean Delport at Restaurant Interlude in the United Kingdom.
Annie worked at All Things Culinary and thereafter at Sophia's Restaurant at Morgenster Wine and Olive Estate.
Our Must Try Meals!
Steamed Mussels

Fresh and delicious mussels, in Thai green curry sauce, served with freshly baked Ciabatta. A must try dish to enjoy with panoramic ocean views.

Oysters | Large & Freshly Shucked

Absolutely fresh, locally sourced Oysters from reputable suppliers. 6 or 12

Or enjoy the oyster & wine pairing experience at Benguela Cove, in the Walker Bay Cape Winelands. This includes four oysters prepared in four different ways to match the intrinsic qualities of four different wines in the Benguela Cove range.

The Benguela Cove Joie De Vivre Cap Classique is paired with a pineapple pickled oyster served with celery. The Semillon tames the vibrant Sauvignon Blanc with a creamy note that echoes the texture of the oyster. Whilst hints of celery highlights the fynbos nuances in the wine, pineapple adds a sweet yet tangy edge to the delicious medley of citrus and green apple.

The Benguela Cove Chardonnay has a certain opulence and richness which needs that extra texture and weight when paired with food. The fried oyster is the perfect match, set off against the zingy and slightly quirky addition of a spicy three bean salad that underpins its flinty notes.

The moreish combination of the Benguela Cove Pinot Noir and the baked oyster is a match made in lagoon heaven. The richness of the baked oyster enhances the velvety character of the wine; the Cremona Blue Cheese highlights its earthy notes and candied bacon helps the red fruit leap from the glass.

Over to a heavier red and on the contrary not an obvious choice with an oyster, the Benguela Cove Collage ends this experience on a high note. The fresh oyster is gently smoked before dressed with a bone marrow emulsion and tangy diced beetroot. This smokin' combination is both adventurous and contrasting with the richness of the bone marrow with this bold red leaving a soft velvety finish in your mouth.

*Our menu changes based on what fresh seasonal produce we can get to ensure the best quality ingredients are used in our dishes. We can accommodate most dietary requirements including vegan and gluten free diets.

Sharing Platters

Delicious Platters served daily 10:00 - 17:00 in the Benguela Cove Tasting Room, with panoramic sea and mountain views and exceptional service.

Mixed Platter (4 Oysters, Cured Salmon, Two Cheeses and Two Cold Meats)
Seafood Platter (6 Large Fresh Oysters, Cured Salmon, Curried Mussels, Smoked fish pate)
Charcuterie Platter (Chefs selection of sic cold meats, locally sourced)
Cheese Platter (A selection of cheeses that pair perfectly with Benguela Cove wines)

Bottomless Bubbly Brunch

Celebrate your weekends with Bottomless bubbly at our scenic lagoon-side estate, the perfect way to enjoy your summer in style. Chef Annie Badenhorst has selected a variety of locally sourced fresh ingredients and carefully created a delicious brunch menu to suit all tastes.

Delicately prepared brunch options to tantalize the taste buds, using only the freshest ingredients and mastered only by our remarkable Cap Classique.

Enjoy bottomless bubbly for only R99 per person when you order from our brunch menu. Bring your friends and family and make the most of your weekend.

Booking is essential.
Facilities
Group Capacity : 300+ People
Cost Per Head : R75+
Cuisine :

Breakfast, Cocktails, Contemporary, European, Fine Dining, Light Meals, Picnics, Seafood, South African, Vegan, Vegetarian, Wine bar

Ambience :

Business, Dine and Dance, Family, Fireplace, Formal, Quiet, Relaxed, Romantic, Ship / Boat, Traditional, Trendy, Upmarket, Wine Farm

Entertainment :

Live music, Childrens Entertainment, Internet or WiFi

Dress :

Smart/Casual, Casual
Reservations

Functions

Outside Area

Smoking

Secure Parking

Bar

Child Friendly

Kids Menu

Wheelchair Access

Cellar

Private Dining

Weddings

Conferencing

Aircondition

Generator

Place of Interest

Pet Friendly

Events and Catering
Credit Cards Accepted
AMEX

Debit Card

VISA

Mastercard
Associations

Map
Trading Hours

Tasting Room, Cellar Door & Platters: 10:00 - 18:00
Lunch: Wed - Sun | 12:00 - 15:00
Brunch: Sat - Sun | 10:00 - 11:30
Dinner Service: Closed until Summer
Adventure Park: Wed – Sun | 10:00 – 18:00
(Open every day 10:00 – 18:00 during holidays)

Specials

at this Restaurant
Moody Lagoon at Benguela Cove

Hermanus

,

Western Cape

Enjoy a leisurely day out with Dad at our modern tasting room. There is so much to see and do when you visit Benguela Cove.

Get 20% off our Cheese or Charcuterie Platters, when you buy a bottle of Lighthouse Collection Moody Lagoon red blend.

When: Sunday, 19 June 2022 | 10:00 - 18:00

Learn more HERE


Taste the award-winning, 100% estate grown wines from Benguela Cove Winery. Tasting Room open Mon - Sun, 10:00 - 18:00. Upon arrival expect a warm greeting, exceptional service and a luxurious Tasting Room complete with panoramic views.

For bookings and further info click HERE


Amongst the lush vineyards and olive groves, the estate finds itself surrounded by a glistening lagoon which hosts the Lady Bonnie pontoon boat. As an added feature to the many facilities on the estate, the pontoon boat is the epitome of maritime leisure.

Join us for a relaxed boat trip across the lagoon as you take in the natural biosphere of the estate and the surrounding mountains. Check in before your boat trip and stock up on some wine at cellar door prices. Then all aboard the Lady Bonnie for an hour-long trip before returning back to our tasting room.

Arrive an hour before the departure time to stock up on wines at cellar door prices.

The pontoon is complimentary for two people when you buy any case of wine - 6 bottles.

Pontoon cruise available Wednesday to Sunday 10am - 4pm - weather permitting

Booking essential!

Read more HERE


Single vineyard trip | R250 pp
Family vineyard trip ( 2 adults and 2 kids ) | R550
Kids vineyard trip | R 75pp including juice

Journey through our vineyard as you set sight on our magnificent 200-hectare wine estate. Learn about our growing cycles, farming techniques and first-hand knowledge of what our estate is about. Our wine ambassador will stop at various cultivars and allow you to taste the wines that have been produced from our vines.

For bookings and further info click HERE




Explore our winemaking process with a 1 hour guided tour around our cellar. Combine your barrel tasting with an informative and interesting journey full of flavours and wine making techniques. Take your time to enjoy this experience hosted by our winemaking team at Benguela Cove.

Cellar tour and barrel tasting - 1 hour | R 100pp

* Please note that our Cellar Tour is available Wednesday to Sunday

Click HERE for Bookings, Vouchers and Further Info