3 Specials and Events in Tokai

Enjoy a delicious Starter and a main - R130p/p
or a Main only - R95p/p
See full details of special in View Special Link below.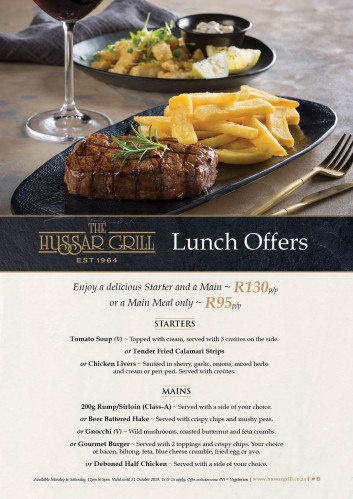 Opens August 24th 2019
Why Should I Hesitate? Sculpture, will be on view at Norval Foundation and will present three-dimensional work of William Kentridge from the past 19 years. This will be the first exhibition internationally to address Kentridge's output as a sculptor. Covering several bodies of work, and testifying to his longstanding and spontaneous improvisation when handling three-dimensional form, Why Should I Hesitate? Sculpture sees the origins of these works in props from his operas and images from his animations stepping off the stage and out of the screen, confronting us directly at ground level. Why Should I Hesitate? Sculpture will also premiere new works commissioned for the occasion of this special exhibition.
The show will be the largest Kentridge exhibition held in Africa in over a decade. The exhibition at Norval Foundation will be accompanied by a concurrent exhibition at the Zeitz Museum of Contemporary Art Africa (Zeitz MOCAA), entitled: "Why Should I Hesitate? Putting Drawings to Work".
OPENING EVENTS
A series of member events and public programmes will be held across both venues over the opening weekend, Saturday 24 and Sunday 25 August 2019.
Exhibition title: Why Should I Hesitate? Sculpture
Venue: Atrium and Galleries 2-8, Norval Foundation
Run dates: 24 August 2019 – 23 March 2020
Exhibition curators: Karel Nel, Owen Martin, Talia Naicker, Vicky Lekone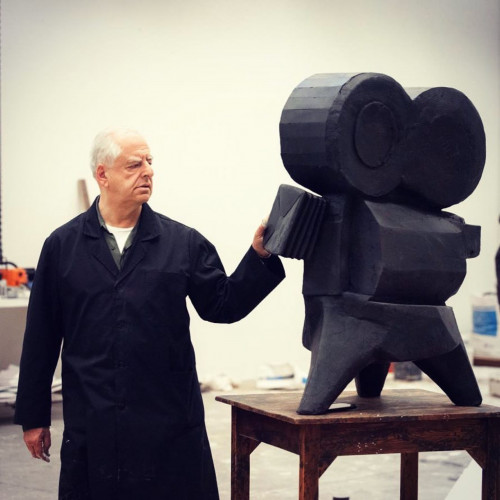 The Sculpture Garden at Norval Foundation features three-dimensional and installation-based artworks by artists from South Africa and Africa. The unique site, bisected by a protected Cape Lowland Freshwater Wetland and surrounded by the natural beauty of the Western Cape, features flora that are indigenous to the area.
The placement of artwork takes the site into consideration, using the contours of the garden to hide and reveal work, creating an experience of discovery for the viewer. The building has been designed so that the Western side gives way onto the Sculpture Garden at multiple points, allowing visitors access from the galleries, building connections between exhibitions taking place both inside and outside.