7 Specials and Events in Tokai

Tokai, Western Cape
, -
Tryn
Spoil your loved ones this festive season at Tryn, Steenberg's vibrant new signature restaurant, where Chef Kerry Kilpin is treating her guests with spectacular 6-course Christmas and New Year's Eve menus.
The Tryn Christmas Menu is available at R1 850 including the wine pairings with each dish, or R1 450 without the wine. The price of the New Year's Eve Menu is R1 550 with the wine pairings, or R1 100 without the wines.
CHRISTMAS DAY & CHRISTMAS EVE MENU
Steenberg 1682 Chardonnay Brut MCC on arrival
Amuse Bouche – ash crusted chevin, maple pear, toasted brioch
Grilled Prawns – avocado, ginger, kaffir lime, seaweed salad, cucumber ribbon, aioli paired with Steenberg Rattlesnake Sauvignon Blanc
Sustainable Fish – green asparagus, pea, onion soil, vanilla paired with Steenberg Sphynx Chardonnay
Grilled Beef Fillet – parsnip purée, beef croquette, porcini marmalade, tender greens, truffle jus paired with Steenberg Syrah
Chocolate Torte – rose gel, raspberry mousse, chocolate dentelle, pistachio and cocoa butter ice cream, creme anglaise paired with Blaauwklippen Zinfandel Noble Late Harvest
Selection of Friandise – Origin Coffee or Ronnefeldt Tea
NEW YEAR'S EVE MENU
Steenberg 1682 Brut Chardonnay MCC on arrival
Amuse Bouche
Starter – yellowfin tuna tataki, ponzu, shimeji, wasabi, edamame, sesame seeds paired with Steenberg Sphynx Chardonnay
Second Course – grilled prawns, asparagus, cauliflower mousseline, truffle vinaigrette, toasted pine nuts paired with Steenberg The Black Swan Sauvignon Blanc
Palate Cleanser
Main Course – impala loin, parsnip purée, tender greens, rhubarb and hibiscus jus, chevin mousse paired with Steenberg Catharina
Dessert – mango and lemon verbena parfait, passionfruit gel, honeycomb, macadamia nuts, red velvet sponge paired with Steenberg Constantia Natural Sweet
Cheese Trolley with Origin Coffee or Ronnefeldt Tea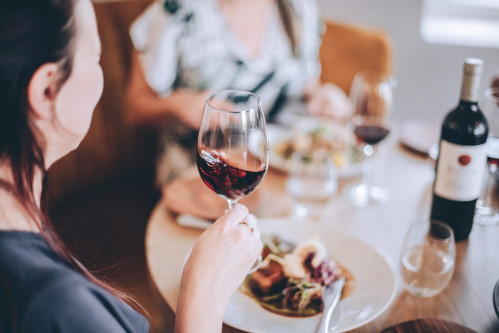 Tokai, Western Cape
, -
Tryn
When searching for the perfect venue to host your year end function, look no further than Tryn.
With diverse menus to choose from with special care taken to those with dietary requirements; book with us for breakfast, lunch or dinner.
To enquire, please send an email to info@tryn.co.za or reservations@bistro1682.co.za
View the Function Menus in the Special Link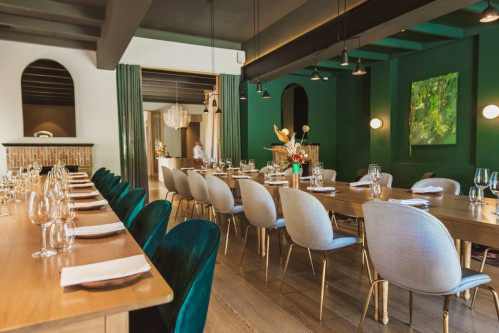 Enjoy a delicious Starter and a main - R130p/p
or a Main only - R95p/p
See full details of special in View Special Link below.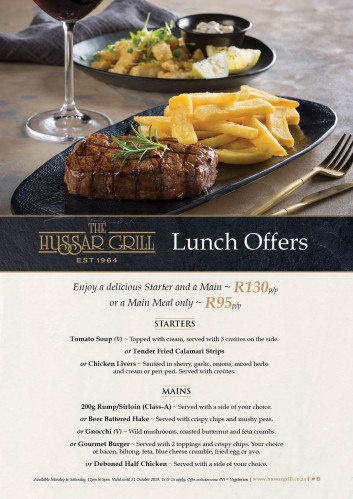 Looking for an inspiring place to host your Corporate Function?
Situated on the grounds of Norval Foundation Museum and overlooking the pristine Sculpture Garden, we offer tailored corporate menus, special rates and added extras for corporates looking to book celebratory or year-end functions.
Email bookings@theskotnes.com or call 087 654 5900 to make an enquiry.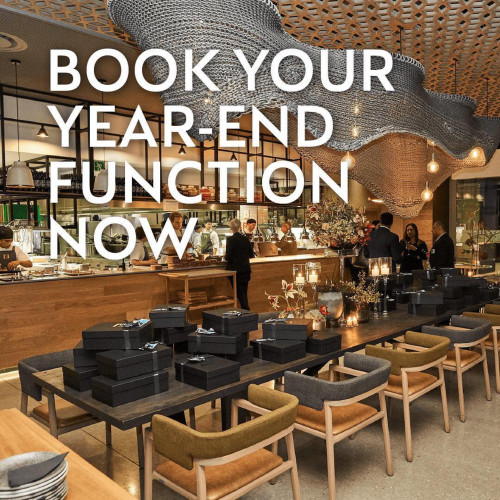 Opens August 24th 2019
Why Should I Hesitate? Sculpture, will be on view at Norval Foundation and will present three-dimensional work of William Kentridge from the past 19 years. This will be the first exhibition internationally to address Kentridge's output as a sculptor. Covering several bodies of work, and testifying to his longstanding and spontaneous improvisation when handling three-dimensional form, Why Should I Hesitate? Sculpture sees the origins of these works in props from his operas and images from his animations stepping off the stage and out of the screen, confronting us directly at ground level. Why Should I Hesitate? Sculpture will also premiere new works commissioned for the occasion of this special exhibition.
The show will be the largest Kentridge exhibition held in Africa in over a decade. The exhibition at Norval Foundation will be accompanied by a concurrent exhibition at the Zeitz Museum of Contemporary Art Africa (Zeitz MOCAA), entitled: "Why Should I Hesitate? Putting Drawings to Work".
OPENING EVENTS
A series of member events and public programmes will be held across both venues over the opening weekend, Saturday 24 and Sunday 25 August 2019.
Exhibition title: Why Should I Hesitate? Sculpture
Venue: Atrium and Galleries 2-8, Norval Foundation
Run dates: 24 August 2019 – 23 March 2020
Exhibition curators: Karel Nel, Owen Martin, Talia Naicker, Vicky Lekone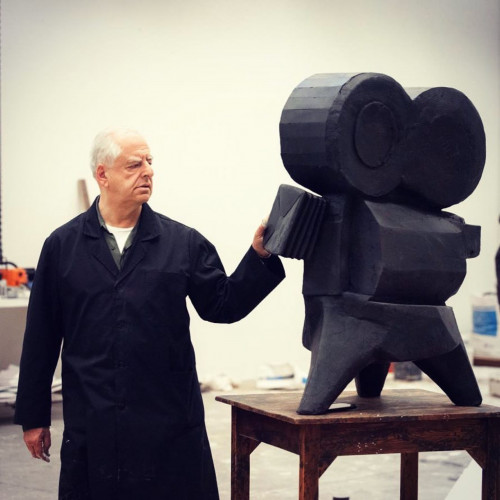 Courtesy of the Claire & Edoardo Villa Will Trust

Forced migration is central to Serge Alain Nitegeka's Structural Response III . The theme of disrupted lives, disrupted work and disrupted spaces is, through his intervention within the Atrium, intended to enable a discussion about displacement. His use of simple building materials such as pre-cut timber, references the aesthetics of temporary structures that forced migrants often construct
Artist: Serge Alain Nitegeka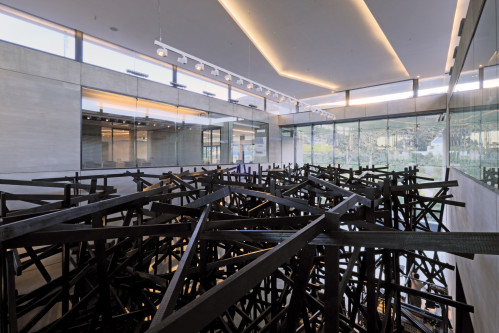 The Sculpture Garden at Norval Foundation features three-dimensional and installation-based artworks by artists from South Africa and Africa. The unique site, bisected by a protected Cape Lowland Freshwater Wetland and surrounded by the natural beauty of the Western Cape, features flora that are indigenous to the area.
The placement of artwork takes the site into consideration, using the contours of the garden to hide and reveal work, creating an experience of discovery for the viewer. The building has been designed so that the Western side gives way onto the Sculpture Garden at multiple points, allowing visitors access from the galleries, building connections between exhibitions taking place both inside and outside.