2 Specials and Events in Calitzdorp

Think a tender 300g sirloin steak, made afresh to schnitzel in our kitchen, smothered in home-made mushroom sauce and covered with melted cheddar cheese ontop.
Served with home-made onion rings and freshly cut potato chips.
Yum!!!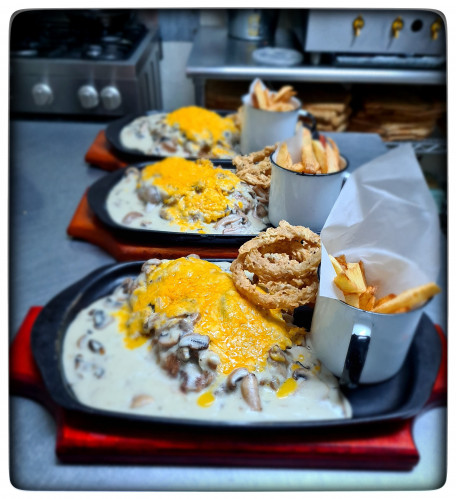 Eishkom! Eishkom!
Moenie stres nie - Zamani Grill het 'n "generator" en ons sal ten volle operasioneel wees tydens "load shedding".

Eishkom! Eishkom!

Do not stress - Zamani Grill has got a generator and we will be fully operational during load shedding.

#loadsheddingincalitzdorp #calitzdorploadshedding #calitzdorptourism #calitzdorprestaurant #calitzdorp #wheretogoduringloadshedding #wheretoeatduringloadshedding