336 Specials and Events in South Africa
Come and join us on 25 December 2019 for a Festive Christmas Lunch!

A well deserved year end reward for your employees!
Welcome to "Africa's Greatest Eating Experience"
Carnivore set menu includes Roasted Gammon, Turkey Rolls and Mince Pies
Add to your experience with Party Favourites - Crackers, Hats and Poppers for only R40 per person
Treat your employees to "Africa's greatest eating experience"
R340 per person
Click HERE for menu


Come celebrate Christmas with a "Beast of a feast"
Enjoy a Carnivore Set Menu for only R410 per person and
Kiddies' Buffet for R205 per child under 12 years.
Bookings & pre-payment essential.
STARTERS
Soup of the day
Carnivore home made bread
SALADS
(Lazy Suzan placed on tables with a variety of six salads)
Greek
Sweet Corn
Baby marrow and Coleslaw salad
Three bean salad
Salsa
(Variety of sauces to accompany the various selections of
meat on the Lazy Susan)
Sauces
Garlic
Mint
Horseradish
Apple
Chilli & Cranberry
MAIN COURSE
Traditional Pap & Shebo Sauce in potjie pots
Baked Potato
MEATS
Chicken Livers Peri-Peri
ChickenYakitori
Pork Sausage
Pork Spare Ribs
Venison Sausage
Venison Meat Balls
Venison Samoosas
Venison Biryani
Three different types of venison (variety subject to availability)
Crocodile
Leg of Pork
Rump Steak of Beef
Turkey Roll
Gammon
DESSERT (choice of one)
Christmas Pudding
Chocolate Mousse
Fruit Salad
Ice-Cream
Malva Pudding
Cheesecake
Tea and Coffee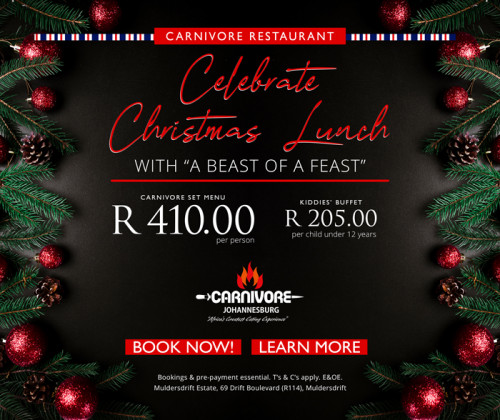 Join us every day for Happy Hour between 4pm and 6pm.
It's 2 drinks for the price of 1! Includes cocktails, draughts, glasses of wine and spirits.
*T&Cs apply. Complimentary drink will be the same as the one purchased. Not available in conjunction with any other promotions.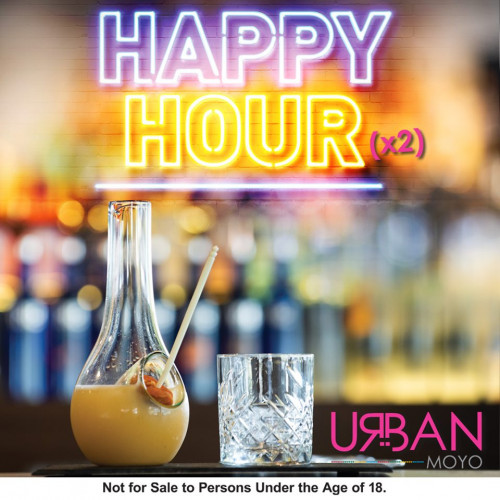 Tokai, Western Cape
, -
Tryn
When searching for the perfect venue to host your year end function, look no further than Tryn.
With diverse menus to choose from with special care taken to those with dietary requirements; book with us for breakfast, lunch or dinner.
To enquire, please send an email to info@tryn.co.za or reservations@bistro1682.co.za
View the Function Menus in the Special Link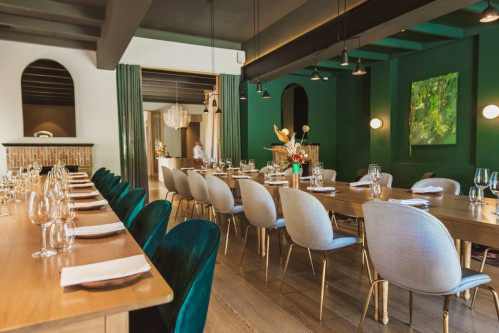 Buy a wrap for you and your crush when you "buy one and the second one half price"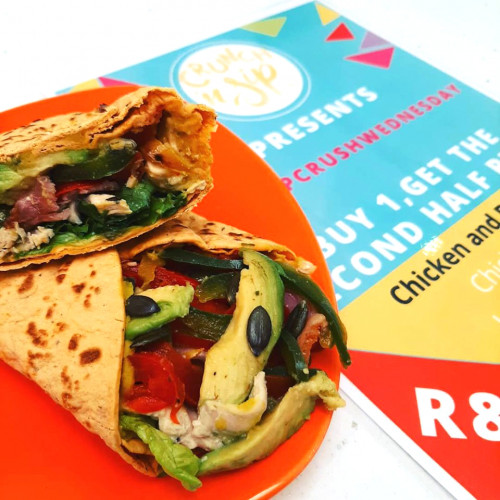 Join us for R130 per adult, R65 for children aged 6 - 11 years and mahala for children 5 years and younger. R150 per adult including bottomless tea and filter coffee!
Breakfast is served every Saturday and Sunday 8:30am till 11:00am.
See Menu: http://bit.ly/35CtFGE
Book your seat now: http://bit.ly/2nQDNKQ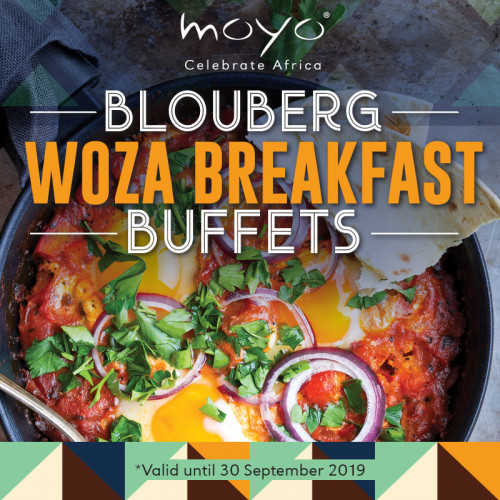 Introducing our new Woza Weekend Buffet ????
Join us for R249 per adult, R129 for children aged between 6 - 11 years and mahala for children under 5 years!
Available Friday and Saturday nights from 17:00 - 22:00 and Sundays from 12:00 - 16:00.
See Menu: http://bit.ly/33wqvSU
Book now: http://bit.ly/2Fp4hL6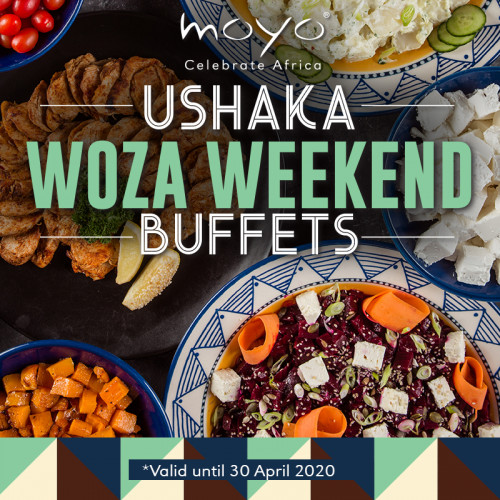 Introducing our new Woza Summer Buffet!
Join us for R265 per adult and mahala for children under the age of 11!
Available Friday nights from 18:00 - 22:00 and on Sundays from 12:00 - 16:00.
See Menu: http://bit.ly/35wICtT
Book your seat now: http://bit.ly/2IplKkh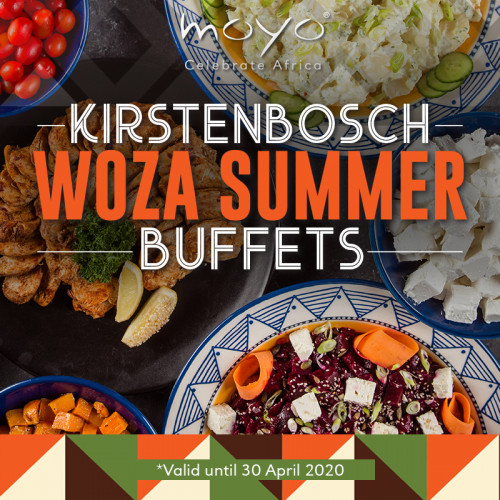 Celebrate the year gone by and ring in the New Year in style with our decadent New Year's Eve Dinner at The Conservatory.
When:
31 December 2019 at 19h00
Price:
R 950 per person