Notice: Undefined variable: search_keyword in /usr/www/users/restadsqph/protected/views/specials/index.php on line 78
114 Specials and Events in Cape Town

Cape Town Central, Western Cape
, -
Gate 69
Three blind mice, three blind mice, see how they run...
We're going to stop you right there. These mice don't run - they're wearing heels for heaven's sake!
They're also seven feet tall and foul mouthed, so you can take that sweet little nursery rhyme and throw it out with the baby's bath water!
The Trolley Dollies are back in the faux-fur animal Queendom, albeit short sightedly, and this time they've got some fabulous eyewear to show off.
Don't be blind - BOOK NOW!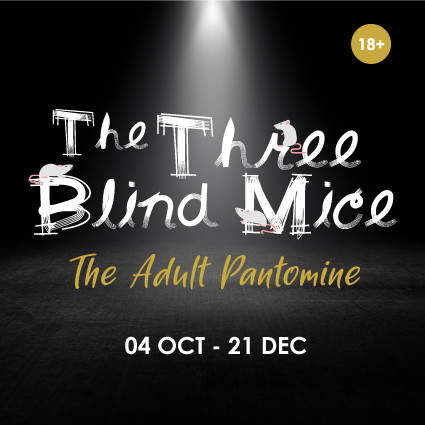 Planning a special birthday or corporate event? Our cinema is available for private hire.
Seating 29 people our team is ready to custom make your dream movie experience.
Email us on banqueting@pepperclub.co.za to plan your movie night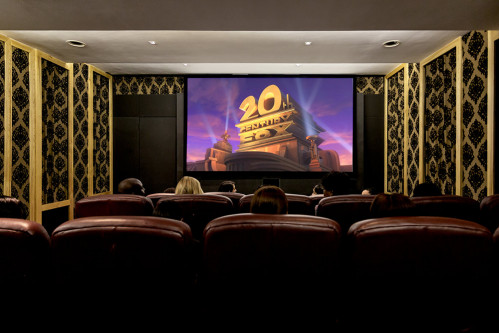 Enjoy a healthy serving of roasted butternut and coconut soup with toasted rye for just R45 *soups are subject to change
Join us for a sit down breakfast, daily between 7 and 11am. Enjoy any of our delicious BOTTOMLESS hot drinks with your breakfast!
2 for 1 coffee with any meal ordered at Ruby's– breakfast or lunch.
Feast with us every weekend and enjoy our lavish breakfast buffet in COPA. Only R285 per person.
Available Weekends only between 7h00 & 11h00.

Ruby's Bakery & Café is excited to announce we're now offering a special loyalty programme to all of our customers. Next time you visit, grab one of our loyalty cards and start collecting your unique stickers to receive your free hot drink, sweet treat and bagel.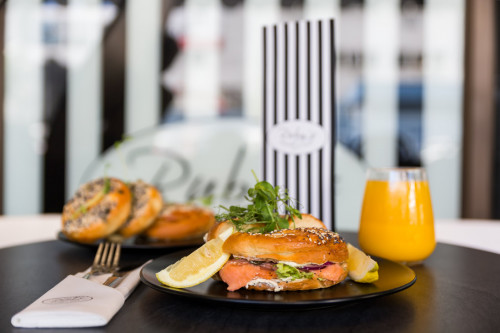 An all-white, gallery-style space and vibrant "all day" atmosphere provides the perfect backdrop for any celebration, Blanko comprises of 4 private dining rooms with each having its own capacity and unique feel. No matter if you crave an intimate get together, saying "I do" in a breath-taking setting or celebrating with friends and family, Blanko will tailor to your every need.
Download our Events Brochure in the View Special Link Below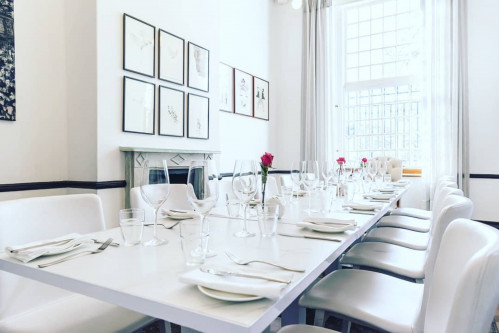 Dinner and movie date night. Taking place every week Thursday to Sunday 6 and 8:30pm, our retro cinema makes for memorable night out in the city.
Join us for a delicious Copa Dinner, popcorn, complimentary parking and a blockbuster movie for R225 pp
For bookings and further information visit our website HERE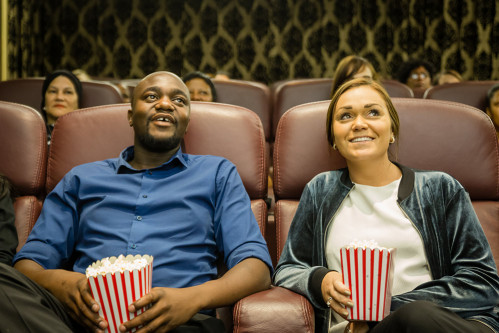 Opens August 24th 2019
Why Should I Hesitate? Sculpture, will be on view at Norval Foundation and will present three-dimensional work of William Kentridge from the past 19 years. This will be the first exhibition internationally to address Kentridge's output as a sculptor. Covering several bodies of work, and testifying to his longstanding and spontaneous improvisation when handling three-dimensional form, Why Should I Hesitate? Sculpture sees the origins of these works in props from his operas and images from his animations stepping off the stage and out of the screen, confronting us directly at ground level. Why Should I Hesitate? Sculpture will also premiere new works commissioned for the occasion of this special exhibition.
The show will be the largest Kentridge exhibition held in Africa in over a decade. The exhibition at Norval Foundation will be accompanied by a concurrent exhibition at the Zeitz Museum of Contemporary Art Africa (Zeitz MOCAA), entitled: "Why Should I Hesitate? Putting Drawings to Work".
OPENING EVENTS
A series of member events and public programmes will be held across both venues over the opening weekend, Saturday 24 and Sunday 25 August 2019.
Exhibition title: Why Should I Hesitate? Sculpture
Venue: Atrium and Galleries 2-8, Norval Foundation
Run dates: 24 August 2019 – 23 March 2020
Exhibition curators: Karel Nel, Owen Martin, Talia Naicker, Vicky Lekone