8 Specials and Events in Muldersdrift
When: 26 April 18:00 for 18:30 start
How much: R195 for a 4 course menu and tastings of 4 different Cloof Wines
Children are welcome to attend but not partake in the tasting- Children's menu available which can be ordered on the night
Full payment upfront required- bookings essential
Tickets can be booked at https://qkt.io/zFSVBp


Treat mom to a "Beast of a Feast" this Mother's Day!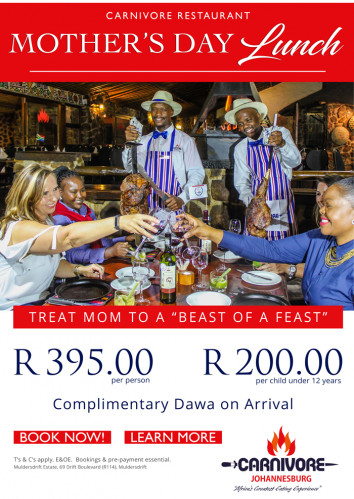 Come with us on a delicious tale of discovery, exploration and invention.
Travel back in time to steamy jungles and ancient temples and learn about the strange and wonderful history of everyone's favourite treat. It's a tale of mystery and intrigue, secret recipes and skullduggery.
Meet smugglers, pirates and the inventors who helped create chocolate as we know it today. We'll circle the globe and savour chocolate experiences from Africa, Europe and Asia. As a parting gift, select your own 'Spoil Me' box of chocolate truffles to take home.
DATE: 27 April 2019
DURATION: 45 minutes
COST: R350 per person
GROUP BOOKINGS:
Up to 10 guests: R3 200
Up to 15 guests: R4 500
Up to 20 guests: R5 600
Up to 30 guests: R7 500
For 30 or more guests: R245 per person
Make a day of it and join us at Casalinga for a delicious lunch.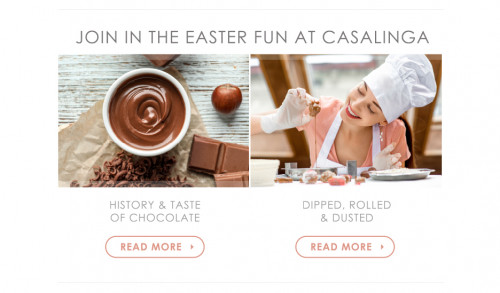 Enjoy a wedding with a difference at the Carnivore!
Congratulations on your upcoming wedding!
Choosing a wedding venue is one of the most important decisions you will have to make as you plan for your special day – and hosting yours at the world renowned Carnivore Restaurant will ensure that it's a wedding to remember!
Our experienced and professional wedding and event planners will work with you to ensure that you have the wedding of your dreams. Whether you choose a delightful luncheon or an evening function with cocktails and dinner, we'll arrange everything you need to create an unforgettable day – from the flowers, candles and table settings to providing luxurious overnight accommodation for the bride and groom and your guests.
While there are many wedding venues in Muldersdrift, only the Carnivore allows you to treat your guests to Africa's Greatest Eating Experience!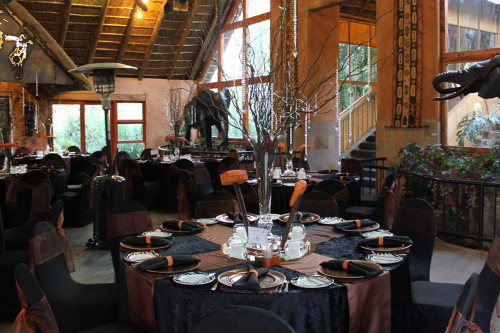 Carnivore Restaurant at Misty Hills is the ideal venue to reward your employees by treating them to Africa's Greatest Eating Experience! No matter the size of the group, a function at the Carnivore is a truly African adventure.
Here's what you can expect...
The feast begins with delicious homemade soup and honey bread. While you sip on a 'Dawa*' (the traditional house cocktail of vodka, honey and lime), a Lazy Susan with a small flag on top, is placed in the centre of your table, bearing six different fresh salads and various sauces to compliment your meal.
Waiters circulate wielding Masaai spears with at least 15 types of game and domestic meats, ranging from beef, chicken, boerewors and pork to ostrich, kudu and crocodile, to name just a few-all charcoal-grilled and expertly carved directly onto your hot cast-iron plate. Traditional 'pap', Sheba sauce, and a baked potato accompany this 'Beast of a Feast'.
Eat as much as you wish and when you have had your fill, you 'surrender' by lowering the flag on your Lazy Susan! A selection of delicious desserts, accompanied by tea or coffee, rounds off the meal.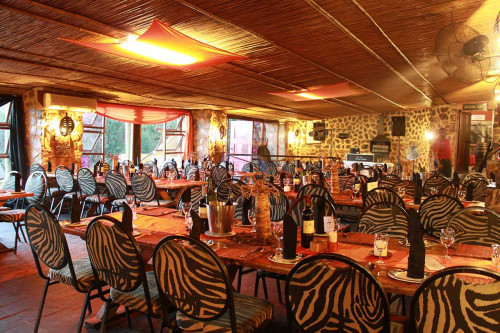 Let Casalinga be the stage for your enchanted, magical Wedding
Enquire Now: www.casalinga.co.za/wedding.html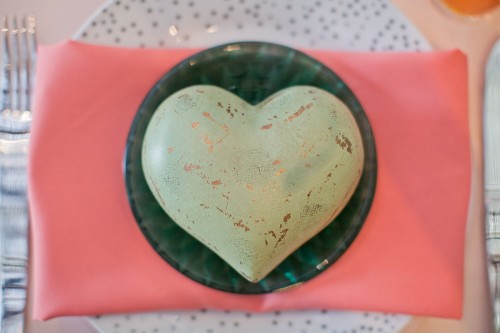 Come enjoy our Sunday "Beast of a Feast"
R285 per person
Kiddies' Menu R 160 per child under 12 years
Includes:
Complimentary Dawa on arrival
Bookings & payment essential. Book now to secure your table.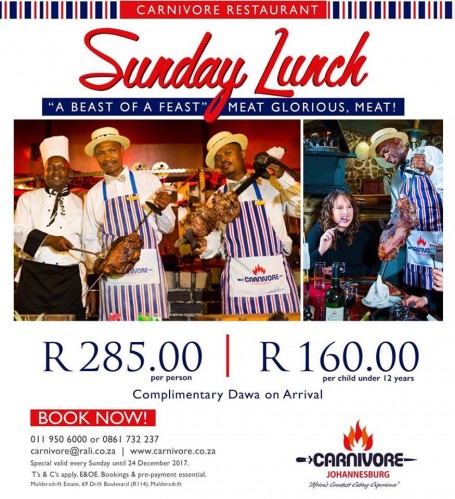 Did you know, we have an upstairs dining area, which is perfect for private functions.