7 Specials and Events in Muldersdrift

Date: 05 October 2019
Gates Open at 10am
Ample parking
Refreshment & Food Stalls Available

The year has flown by and now it's time to start planning your year end function so why not make it a memorable one at Casalinga Ristorante Italiano. Book your Company Christmas Meal for 20 people or less and receive a 15% discount – Wednesday and Thursdays Lunch or Dinner only.
View the Menu in the Specials Link
TERMS & CONDITIONS:
Terms & conditions apply | Bookings essential
Pre-payment needed to confirm booking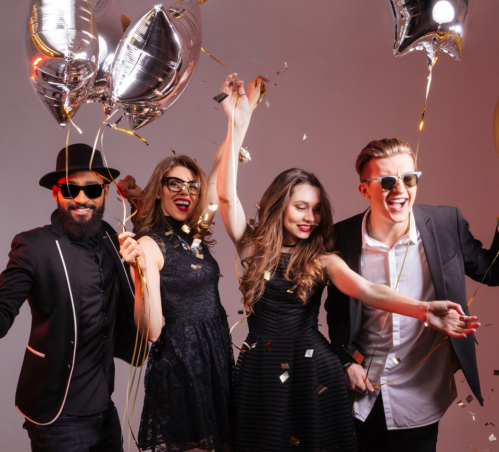 There are 7 venues within Casalinga that can accommodate an event from 15 Adults to 200 Adults.
Please view the Specials Link for details.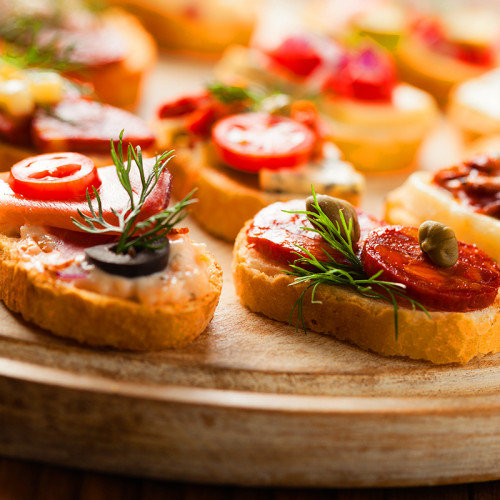 LIVE MUSIC FRIDAYS WITH JOHN EVANS & FRIENDS.
ENTRANCE IS FREE FOR RESTAURANT CUSTOMERS.
FROM 18:30 ONWARDS
PIZZA SPECIAL - 50% OFF ON THESE EVENINGS!

Enjoy a wedding with a difference at the Carnivore!
Congratulations on your upcoming wedding!
Choosing a wedding venue is one of the most important decisions you will have to make as you plan for your special day – and hosting yours at the world renowned Carnivore Restaurant will ensure that it's a wedding to remember!
Our experienced and professional wedding and event planners will work with you to ensure that you have the wedding of your dreams. Whether you choose a delightful luncheon or an evening function with cocktails and dinner, we'll arrange everything you need to create an unforgettable day – from the flowers, candles and table settings to providing luxurious overnight accommodation for the bride and groom and your guests.
While there are many wedding venues in Muldersdrift, only the Carnivore allows you to treat your guests to Africa's Greatest Eating Experience!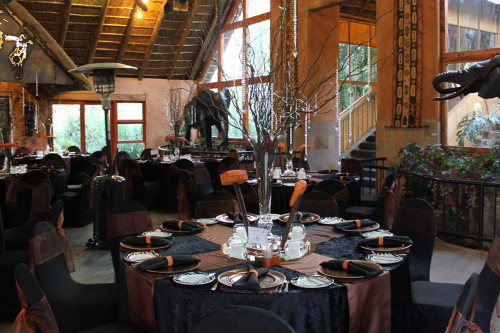 Carnivore Restaurant at Misty Hills is the ideal venue to reward your employees by treating them to Africa's Greatest Eating Experience! No matter the size of the group, a function at the Carnivore is a truly African adventure.
Here's what you can expect...
The feast begins with delicious homemade soup and honey bread. While you sip on a 'Dawa*' (the traditional house cocktail of vodka, honey and lime), a Lazy Susan with a small flag on top, is placed in the centre of your table, bearing six different fresh salads and various sauces to compliment your meal.
Waiters circulate wielding Masaai spears with at least 15 types of game and domestic meats, ranging from beef, chicken, boerewors and pork to ostrich, kudu and crocodile, to name just a few-all charcoal-grilled and expertly carved directly onto your hot cast-iron plate. Traditional 'pap', Sheba sauce, and a baked potato accompany this 'Beast of a Feast'.
Eat as much as you wish and when you have had your fill, you 'surrender' by lowering the flag on your Lazy Susan! A selection of delicious desserts, accompanied by tea or coffee, rounds off the meal.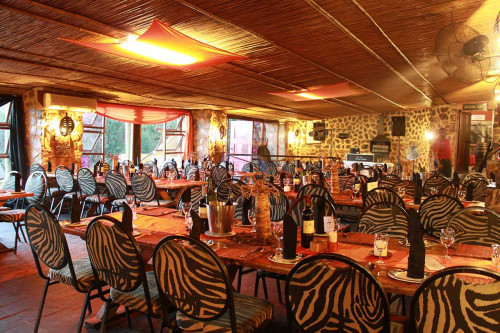 Did you know, we have an upstairs dining area, which is perfect for private functions.