Verdicchio Restaurant & Wine Cellar
Verdicchio Restaurant & Wine Cellar

Verdicchio Restaurant & Wine Cellar

Fourways Central

,

Gauteng

Fine Dining

,

Greek

,

Grills

,

Italian

,

Mediterranean

,

Seafood

,

Vegetarian

,

Wine bar

Dinner, Lunch

Shop 9,
Montecasino
Fourways
Gauteng
2047
Verdicchio - More than just Food!
Experience the romance of Tuscany in a setting reminiscent of an Italian Villa, where you can savour the distinctive flavours of the Mediterranean. Our guests enjoy Italian cuisine at its very best, accompanied by a selection of wines from all over the world.

The pride of Verdicchio is its wine cellar setting, where tables are prepared for romantic dinners, special family occasions, or simply a celebration of life itself. Our wine cellar has been the scene of many wedding proposals, joyous birthday celebrations, and anniversaries – not to mention excellent business deals.

Housing more than 300 Labels of assorted varietals, vintages, rare wines, and champagnes, one of the most varied selections of any wine cellar in Johannesburg, has been awarded the Diamond Award for its extensive Wine List. Our wine list is an expression of our love for fine wine, as we constantly expand our offering.

There are few restaurants in Johannesburg that offer such a high level of Italian cuisine in such a truly romantic setting. The cuisine and ambience make a meal at the Verdicchio Italian restaurant in Montecasino simply unforgettable.
Awards Received
Diners Club Wine List of the Year – Gold Award 2005
Winner Best of Johannesburg – Best Italian Restaurant 2005
Diners Club Wine List of the Year – Excellence Award 2006, 2007
Diners Club Wine List of the Year - Diamond Award 2008, 2009, 2010, 2011, 2012, 2013, 2014
Montecasino Tenant of the Decade Award 2010
Certificate of Excellence - TripAdvisor 2016
Certificate of Excellence - TripAdvisor 2017
Who's Cooking?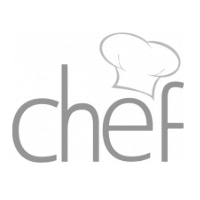 Sean Bassett
Sean studied at Christina Martin's Culinary School and thrived.
He currently works at Verdicchio Restaurant & Wine Cellar as a Kitchen Manager & Head Chef.
His cooking style is Mediterranean which fits in prefectly with the Verdicchio theme.
Currently Sean is working in dishes such as the Salmon Fish cakes with Lime Vinaigrette and Lamb Burger.
Facilities
Group Capacity : 100+ People
Cost Per Head : R150+
Cuisine :

Fine Dining, Greek, Grills, Italian, Mediterranean, Seafood, Vegetarian, Wine bar

Ambience :

Business, Family, Formal, Quiet, Relaxed, Romantic, Trendy, Upmarket

Dress :

Smart/Casual
Reservations

Functions

Secure Parking

Bar

Wheelchair Access

Cocktails

Cellar

Weddings

Aircondition

Generator
Credit Cards Accepted
AMEX

Diners Club

Debit Card

VISA

Mastercard
Map
Trading Hours

Monday to Sunday 11:30 - Late

Specials

at this Restaurant
Spending time with family around the table need not mean that you have to spend the afternoon chopping onions, piling up dishes, setting tables, pouring endless cups of tea and refilling glasses of juice.

Instead, come through to Verdicchio Restaurant & Wine Cellar and relax around the table with everyone and let the professionals prepare your delicious meals. We have something for everyone. After lunch enjoy a wonderful Espresso or even a sweet dessert. There is no better way to escape the daily routine and chores we face at home, than to transport yourself and your family to the Italian-styled Villa that is Montecasino.

Do yourself a favour, and book your next family lunch here at Verdicchio Restaurant for a delicious Mediterranean meal. We'll even pour you a glass of wine, all whilst you enjoy the tranquil setting sentimental family time.

It's no surprise that relationships take time and attention. Fortunately, you can improve and nurture yours by simply making a commitment to having regular date nights with your other half in the romantic setting of Verdicchio Restaurant and Wine Cellar.


If you need convincing that the effort to free up a consistent spot on your calendar is worthwhile, consider this, couples that devote time to one another at least once a week—such as on a date night—are more likely to enjoy high-quality relationships. Time out together allows you to strengthen your relationship by providing an opportunity for communicating, breaking up the monotony of daily routines, nurturing commitment, sparking up romance, and even de-stressing.


Take back date night in your relationship. Here are a few great ways to make it happen:


Pick an off day or time
Try a day date. Daytime presents new ideas to replace the usual dinner date. Verdicchio Restaurant is open for lunch, which is perfect to escape the daily routine and responsibilities we face. You can be tourists in your own city, Montecasino transports you to an Italian styled villa. Daytime dates also present the opportunity to catch the theatre at a quiet time.

Keep it fresh
While just getting out is beneficial, several research experiments recently reported that novelty—going somewhere fresh or trying something new—can create the same chemical reactions that triggered the butterflies felt in your early days of dating. Go ahead and check out the newly renovated wine cellar and see if you don't start to feel giddy as a school kid again.


Reconnect with your pre-kid's selves
Speaking of your early days, don't forget who you were before kids. Chances are you've given up some of the activities you enjoyed before you had parental responsibilities and far less time for fun. You don't have to go on a weekend bender to feel young again. Think back to what you did when you were first dating. Did you meet up to share a Saturday morning workout? Go bowling with mutual friends? Cheer on your favourite rugby team from the stadium stands instead of the couch? If you equate young and single with dancing, hit a club! Cantare is directly above Verdicchio, perfect ending to a great evening. You may feel the morning-after effects a bit more than you used to, but they'll be well worth the shared night out.


Whether you go all out to make your date nights fun and invigorating, sharing time as a couple can be an enjoyable and rewarding. So? What are you waiting for? Book your date night now!