De Hoek Country Hotel

Magaliesburg

,

Gauteng

Bistro

,

Fine Dining

,

French

,

Picnics

,

Tapas

Breakfast, Dinner, Lunch
Celebrate Life!
The cuisine and 5 star service at De Hoek is internationally acclaimed. The style of food served is French continental, and a new 5 course menu is designed every day, according to the freshest produce available.
The Conservatory
The Conservatory is a beautiful dining room with glass doors looking out onto the pond area and lovely gardens, with a warm, cosy ambiance. Romantic 5 course, silver service dinners are served in this dining room. Pre-dinner drinks are served in the bar and elegant west terrace.
The restaurant has been selected as one of the top restaurants in South Africa and Magaliesburg over a period of many years , has won many culinary accolades and awards and now offers a chefs training course over three years, for aspiring young talent.
The Bridge Bistro
The Bridge Bistro, is a modern and contemporary glass enclosed dining room with magnificent views onto the bridge and riverine bush. A lighter menu is offered in this gorgeous setting.
De Hoek Achievements
World Luxury Hotels Awards Winner 2008/09
Top 100 restaurants in South Africa
American Express Fine Dining
Top Billing top 5 boutique hotels
Mogale City Chamber of Commerce and Industry
Winner West Rand Tourism
Diners Club International Wine list Awards
American Express Fine Dining 2015 Platinum
Conferencing
Four elegant conference and function rooms are situated in the grounds in the imposing sandstone Stonebridge House.
The formal Foundation Room, with elegant interiors, can accommodate up to 60 delegates with various seating arrangements. A service bar leads off the room.
Two smaller conference rooms, Cornerstone and Capstone rooms, lead out onto the enclosed veranda which in turn leads into the lovely Bridge Bistro restaurant. With high ceilings, artwork and glass doors and windows leading into the gardens, this is ideal.
The Garden Pavilion is also a beautiful room, with a fireplace and large brass chandeliers; it is available for up to 30 delegates.
Twenty-four hour conference packages are offered to delegates who want superlative cuisine, good wine, excellent accommodation and service within an elegant and exclusive environment.

Any type of activity could be arranged for team building and these would include hot air ballooning, competitive cooking, Vegas gambling nights, murder mystery dinners, drumming, guest speakers and conversations with famous South Africans, to name a few.
We've put together a comprehensive brochure with all the information you will need to select your ideal conference package.
Weddings
Celebrations are beautifully hosted at De Hoek Country Hotel.
Exclusive, Intimate Weddings
Where memories are created, turned out in magnificent style. A full bridal service is offered where the romantic expectations of every couple are satisfied by spectacular flowers, table décor, wedding cake and cuisine.
Ceremonies are held in the lovely manicured gardens and receptions are hosted in a choice of 2 venues, depending on their size.
Couples have the option of accommodation at this 5 star hotel, making the choice of having your wedding at De Hoek, the best decision one can make.

De Hoek Country Hotel – The most Romantic Wedding Venue
Most weddings embrace a certain style and De Hoek certainly has all the best ideas to match. Whether you're going for vintage, modern and funky, English country garden or for a more formal, traditional wedding style, De Hoek has them all…
Who's Cooking?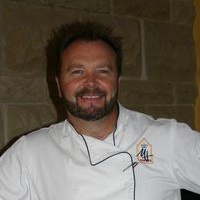 Michael Holenstein
Michael Holenstein and his brigade of Chefs at De Hoek are committed to food excellence and create sublime dining experiences every single day, 7 days a week. Every evening , the team offers a different and varied 5 course dinner, with the sourcing of only the best local and international suppliers and freshest seasonal produce available. Bread, brioche, biscuits, cakes and pasties are baked every day. Chocolates and pasta prepared en mass, all fish, meat and vegetable stocks and sauces are made from scratch. Poultry , meat and fish are sourced from various parts of the world and flown in fresh as possible.
Creative and unusual flavours are combined new food trends and this is combined with clever interpretation of classic French and Mediterranean dishes.
The food is beautifully plated and presented, with herbal bouquets picked fresh from herb gardens every morning.
De Hoek has been in the top 100 restaurants in South Africa for many years and has won many food accolades including American Express Fine Dining
Interesting and unique wines are sourced all over South Africa, with many visits made to the hotel by the Winemakers themselves. Old favourites and new finds appear on our wine lists which have been voted Best New Wine list in South Africa by Diners Club and Diamond for our Wine list on many occasion.
De Hoek uses the Le Verre de Vin preservation system which preserves wine and champagne and enables us to serve wonderful wines by the glass.
A hands-on, apprenticeship Chefs course of 3 years is offered at the hotel, for aspiring young talent who would like to cook up a storm in the hospitality industry.
Reservations for both restaurants are essential.
Follow Michael on Twitter @ChefMichaelH and De Hoek's Facebook page for #FoodieFridayRecipces on www.facebook.com/dehoek
Facilities
Group Capacity : 20+ People
Cost Per Head : R200+
Cuisine :

Bistro, Fine Dining, French, Picnics, Tapas

Ambience :

Country, Fireplace, Formal, Relaxed, Romantic, Upmarket

Entertainment :

Internet or WiFi

Dress :

Smart/Casual, Smart
Reservations

Functions

Outside Area

Smoking

Secure Parking

Bar

Cocktails

Private Dining

Service Included

Weddings

Conferencing

Generator

Accommodation
Credit Cards Accepted
AMEX

Diners Club

Debit Card

VISA

Mastercard
Map
De Hoek Country Hotel
Directions
• Guests should get onto the R28/N14 (main freeway between Krugersdorp & Pretoria)
• Travel on the R28/N14 towards Krugersdorp untill you reach a 4 way intersection with traffic lights (Pinehaven Sasol Garage).
• At the 4 way intersection, turn right onto the R47 and travel for about 10km untill you reach a T-junction. At the T-junction (Oaktree Zenex Garage) - turn right onto R563.
• Travel for about 20km on the R563 (do not take the Tarlton road/turn off - continue on the R563) Do not turn left at the Maropeng sign, continue straight on. Continue through the mountain pass until you see the second Magaliesburg sign on the left. Turn left.
• Travel for about 8 km until you see the boards Bekker School & De Hoek Country House. Turn right.
• Travel until you reach the stop sign, turn left - travel for about 2km and you will see our gate on the left hand side. Turn left.