The Skotnes Restaurant
The Skotnes Restaurant

The Skotnes Restaurant

Tokai

,

Western Cape

Bistro

,

Breakfast

,

Cape Malay

,

Cape Provencale

,

Cocktails

,

Coffee Shop

,

Continental

,

Country

,

Fusion

,

Health

,

Light Meals

,

Picnics

,

Seafood

,

South African

,

Vegetarian

Breakfast, Brunch, Dinner, Lunch

4 Steenberg Road, Tokai, Cape Town
The Culinary Arm of the Norval Foundation ...
Named after legendary South African artist and teacher Cecil Skotnes, the restaurant is naturally at home in the world of art.
Overlooking the foundation's serene wetland and Sculpture Garden, the Skotnes seamlessly integrates nature and architecture. The menu pays homage to classical South African cuisine, while updating its flavours and distilling its ingredients to their simplest possible presentation.
All ingredients are sourced from local, small-batch suppliers, with the intention of supporting and uplifting local communities. At the helm of the Skotnes is Executive Chef Phil de Villiers. The Skotnes Restaurant was recognised by Eat Out Readers as "Highly Commended" in the Best Everyday Eatery Awards 2018.


Summer Picnics in The Sculpture Garden:
All summer-long, pre-packed picnic baskets will be available from the Kiosk outside The Skotnes Restaurant.
As well as take-away coffee and a delectable range of Italian gelato, the Kiosk is the quick and easy way to grab a bite to eat while exploring The Sculpture Garden at Norval Foundation.
The Family-Friendly picnic baskets are ordered ahead of time, and the price includes admission to Norval Foundation's museum and gallery spaces. Expect to find baskets brimming with fresh, local and seasonal produce – in keeping with the Skotnes' philosophy of supporting local, small-batch food suppliers. Baskets also include a range of desserts made by our in-house pastry chef, Isca Stoltz.
There are also special picnic bags that are packed especially for children, so everyone gets their own picnic basket!
Picnic baskets start from R320 for two people, R95 per kiddies basket.
Pre-ordering is essential.

About the Norval Foundation:
The Norval Foundation is a centre for art and cultural expression, dedicated to the research and exhibition of 20th- and 21st-century visual art from South Africa and beyond. Located in the Steenberg area of Cape Town, adjacent to Table Mountain National Park, the Norval Foundation combines the experience of art with an appreciation for nature.
Our Sculpture Garden, outdoor amphitheatre, purpose-built exhibition spaces and research library are situated in a unique setting that offers visitors a multisensory experience. This is complemented by the Skotnes Restaurant and Bar, a bespoke shop and a children's playground.
We aim to create high-quality exhibitions and public programming to broaden our understanding of the visual arts. The Norval Foundation is honoured to be the custodian of the Gerard Sekoto Foundation, the Edoardo Villa Estate Collection and the Alexis Preller Archive. We believe that art has the power to enrich our lives and that artists contribute to our communities in a profound way.
The Norval family are the founders and initial funders of the Norval Foundation. Their aim is to make art widely accessible to local and international visitors by creating a self-sustaining centre for art. The proceeds from capital donations will be used to secure the foundation for future generations.
For more information visit our website HERE and view our calendar of events HERE

Who's Cooking?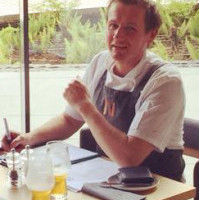 Executive Chef Phil De Villiers
Facilities
Cost Per Head : R125+
Cuisine :

Bistro, Breakfast, Cape Malay, Cape Provencale, Cocktails, Coffee Shop, Continental, Country, Fusion, Health, Light Meals, Picnics, Seafood, South African, Vegetarian

Ambience :

Business, Coffee Shop, Family, Relaxed, Romantic, Trendy, Upmarket

Entertainment :

Internet or WiFi

Dress :

Casual
Reservations

Functions

Outside Area

Secure Parking

Bar

Child Friendly

Kids Menu

Wheelchair Access

Corkage

Cocktails

Private Dining

Weddings

Conferencing

Generator

Place of Interest

Accommodation
Credit Cards Accepted
AMEX

Debit Card

VISA

Mastercard

SnapScan
Map
Trading Hours

Winter Trading Hours (closed Tuesdays)

Breakfast: 08:00 – 11:00
Lunch: 12:00 – 15:00
Dinner: 18:00 – 22:00 (Friday to Saturday)

Sundays
Breakfast & Lunch: 08:00 – 16:00
Dinner: Closed
Specials

at this Restaurant
The Sculpture Garden at Norval Foundation features three-dimensional and installation-based artworks by artists from South Africa and Africa. The unique site, bisected by a protected Cape Lowland Freshwater Wetland and surrounded by the natural beauty of the Western Cape, features flora that are indigenous to the area.

The placement of artwork takes the site into consideration, using the contours of the garden to hide and reveal work, creating an experience of discovery for the viewer. The building has been designed so that the Western side gives way onto the Sculpture Garden at multiple points, allowing visitors access from the galleries, building connections between exhibitions taking place both inside and outside.

The Skotnes Restaurant

Tokai

,

Western Cape

Opens August 24th 2019

Why Should I Hesitate? Sculpture, will be on view at Norval Foundation and will present three-dimensional work of William Kentridge from the past 19 years. This will be the first exhibition internationally to address Kentridge's output as a sculptor. Covering several bodies of work, and testifying to his longstanding and spontaneous improvisation when handling three-dimensional form, Why Should I Hesitate? Sculpture sees the origins of these works in props from his operas and images from his animations stepping off the stage and out of the screen, confronting us directly at ground level. Why Should I Hesitate? Sculpture will also premiere new works commissioned for the occasion of this special exhibition.

The show will be the largest Kentridge exhibition held in Africa in over a decade. The exhibition at Norval Foundation will be accompanied by a concurrent exhibition at the Zeitz Museum of Contemporary Art Africa (Zeitz MOCAA), entitled: "Why Should I Hesitate? Putting Drawings to Work".

OPENING EVENTS
A series of member events and public programmes will be held across both venues over the opening weekend, Saturday 24 and Sunday 25 August 2019.

Exhibition title: Why Should I Hesitate? Sculpture
Venue: Atrium and Galleries 2-8, Norval Foundation
Run dates: 24 August 2019 – 23 March 2020
Exhibition curators: Karel Nel, Owen Martin, Talia Naicker, Vicky Lekone

The Skotnes Restaurant

Tokai

,

Western Cape

Courage is as Contagious as Fear presents a selection of works from the collection of entrepreneur and attorney Hoosein Mahomed. Beginning with his first acquisition in 2007, Mahomed has established himself as a collector by acquiring works by prominent mid-career and established contemporary South African artists, as well as supporting younger artists at the beginning of their careers. Mahomed finds the acquisition process to be an acutely personal exercise, noting, "I think it's not so much about collecting objects. It's really about collecting memories. And it starts as one delves very deeply within the individual self, in order to begin the process of relearning and unlearning oneself through images".

The Skotnes Restaurant

Tokai

,

Western Cape

Accomplice: Michael Armitage brings together a series of eight paintings and nine preparatory ink drawings by Kenyan artist Michael Armitage created over a two year period beginning in 2017.

Presented for the first time as a complete cycle, the catalyst for these works were events connected to the 2017 Kenyan General Elections. At the time, Armitage travelled to Uhuru Park, in Nairobi, to witness a major rally that was being staged by the country's main opposition party. The observations made at this rally, in addition to images culled from social and broadcast media, are the basis for paintings that engage the Kenyan body politic. These perceptions, filtered through the artist's oneiric vision, open up multiple narrative and conceptual possibilities.