The Sheikhs Palace Lebanese Restaurant & Cabaret Club
The Sheikhs Palace Lebanese Restaurant & Cabaret Club

The Sheikhs Palace Lebanese Restaurant & Cabaret Club

Sandton Central

,

Gauteng

African

,

Braai

,

Buffet

,

Cocktails

,

Continental

,

Cosmopolitan

,

Egyptian

,

Fine Dining

,

French

,

Greek

,

Grills

,

Halaal

,

Health

,

International

,

Lebanese

,

Light Meals

,

Mediterranean

,

Moroccan

,

Seafood

,

South African

,

Steakhouse

,

Tapas

,

Traditional

,

Turkish

,

Vegan

,

Vegetarian

,

Wine bar

Dinner, Late Night, Lunch

Cnr 9th Avenue & Rivonia Road, Rivonia, Sandton
Best Lebanese Restaurant in Joburg
The Sheikh's Palace Lebanese Restaurant in Rivonia, Sandton provides an experience that will titillate the taste buds ."Savour Authentic Lebanese cuisine, Smoke Shisha (Argileh), Toast with Arak and Sip on Coffee or Mint tea.
So relax and wait to be treated like a Sheikh!
Information
- Qualified sommelier of the court of master sommeliers American chapter
- Diners club platinum award of excellence winelist of the year 2014
- Single malt, cigar, cocktail and cognac menu
Food
Lebanese hospitality offers of a vast array of dishes to savour and enjoy. Individually prepared starters with a variety of flavors and textures, Mezze ( derived from the word "miz", to taste) are served buffet style and eaten with bread or fresh seasonable vegetables (Jaht Ghodra)
Traditionally food is eaten with the hands by tearing a piece of bread or vegetable and placing it on the desired item and pinching or dipping it.
The main course can be either plated or spread for guests to share. Hubbly Bubbly (Argileh) and performances by Belly Dancers are on offer, where it is customary to tip the Belly Dancer.
An exhibition of satisfaction is the custom of dessert and coffee or mint tea.
Lebanese dining prides itself that food and drink should be a celebration of the senses, an occasion to remember and repeat!
A lavishly stocked cellar of appropriate wines for the specific dishes surpasses the norm, to further enhance your enjoyment on that extra special occasion.
Who's Cooking?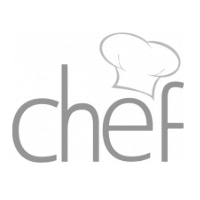 Lebanese Executive Chef Joe Manachi
Senior Executive Chef Joe Manachi heads up the team at the Sheikh's Palace with new exciting menu items and options for birthdays, corporate functions and events.
Menus include floating buffets, stand up cocktail dinners and outside catering.
No menu too simple or elaborate from burgers and boerie rolls, spit braai's, schawarmas or falafel stalls to corporate canape dinners or even the kings top table at his Birthday celebration
Our Must Try Meals!
The Sheikh`s Mezze

Houmous, Tabouleh, Mdardara, Baba Ghannouj, Shangleesh, Loubieh Be Ziet, Fatayer Sbanikh, Rkak Be Jebneh, Kibbeh Kras, Samboosek Be Lahme, Warak Inab Be Lahme ,Mihshi Malfouf.
Facilities
Group Capacity : 160+ People
Cost Per Head : R200+
Cuisine :

African, Braai, Buffet, Cocktails, Continental, Cosmopolitan, Egyptian, Fine Dining, French, Greek, Grills, Halaal, Health, International, Lebanese, Light Meals, Mediterranean, Moroccan, Seafood, South African, Steakhouse, Tapas, Traditional, Turkish, Vegan, Vegetarian, Wine bar

Ambience :

Authentic Culture, Business, Bustling, Dine and Dance, Formal, Pub, Traditional, Trendy, Upmarket

Entertainment :

Dancing - casual, Internet or WiFi, Belly Dancing

Dress :

Smart
Reservations

Functions

Smoking

Secure Parking

Bar

Wheelchair Access

Corkage

Dancing

TV/Sports

Cocktails

Cellar

Private Dining

Service Included

Weddings

Conferencing

Aircondition
Credit Cards Accepted
Diners Club

Debit Card

VISA

Mastercard
Map