Koffiekletske

Brits

,

North West

Bistro

,

Breakfast

,

Coffee Shop

,

Cosmopolitan

,

Country

,

Grills

,

Health

,

Light Meals

,

Pancakes

,

Pub Meals

,

South African

,

Steakhouse

,

Traditional

,

Vegetarian

Breakfast, Brunch, Lunch

KoffieKletske Restaurant
30 Van Velden Street
Brits
GPS Co-ordinates
S 25 37 59,5
E 27 46 51,7


Well known for it's generous portions of homestyle cooking
After 35 years in existence Koffiekletske has placed itself strategically between a coffee shop and a restaurant. Koffiekletske is well known for it's generous portions of homestyle cooking, catering for all tastes from a light early breakfast to traditional meals such as creamy Chicken livers, Beef curry, Home baked bread, Black Forest cake etc. etc.

Have a look at our menu and see for yourself why a visit to KoffieKletske would be worth your while, at the most affordable price COME ENJOY!
Who's Cooking?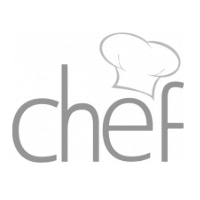 Koffiekletske has 4 highly trained chefs who in total have 20 years experience at Koffiekletske
Our Must Try Meals!
Beef Curry

A generous portion of cubed beef curry with a dash of sweet chilli sauce on rice, served with salad.

Chicken Livers

Sensational creamy chicken livers served with homebaked wholewheat bread or rice with your choice of regular, peri-peri or lemon and herb flavours

Cheezas

Rye bread with a tangy cheesy topping of your choice served with salads

Omelettes

We have large variety of omelettes on our menu but the customer can chop and change their omelettes as they like.

Plaasbrood Sandwiches

One of our best sellers. We bake our own 'Plaasbrood' and have a large variety which the customers can change as they like.
Facilities
Group Capacity : 20+ People
Cost Per Head : R25+
Cuisine :

Bistro, Breakfast, Coffee Shop, Cosmopolitan, Country, Grills, Health, Light Meals, Pancakes, Pub Meals, South African, Steakhouse, Traditional, Vegetarian

Ambience :

Bustling, Coffee Shop, Country, Family, Relaxed, Traditional

Dress :

Casual
Reservations

Outside Area

Smoking

Secure Parking

Bar

Child Friendly

Kids Menu

Wheelchair Access

Corkage

TV/Sports

Aircondition
Credit Cards Accepted
AMEX

Debit Card

VISA

Mastercard
Map
KoffieKletske Restaurant
30 Van Velden Street
Brits
GPS Co-ordinates
S 25 37 59,5
E 27 46 51,7