Cut & Craft Artisan Bistro
Cut & Craft Artisan Bistro

Cut & Craft Artisan Bistro

Kensington

,

Gauteng

Bakery / Patisserie

,

Banting

,

Bistro

,

Breakfast

,

Cocktails

,

Coffee Shop

,

Grills

,

Health

,

Light Meals

,

Pizza

,

Steakhouse

,

Vegan

,

Vegetarian

Breakfast, Brunch, Dinner, Lunch

159 Queen Street
South Kensington
2094
Comfort Food with a twist, crafted with love!
"Comfort Style food with a twist, crafted with love! For us, Cut & Craft Artisan Bistro is so much more than just a bistro; it's a lifestyle. The only goal we have is to do better than the previous day as we search for perfection and strive to exceed every expectation. We truly hope that you will join us, and share what we love most…"
Since its launch in 2016, Cut & Craft has grown into one of Jozi's most loved restaurants. The secret to success lies in never becoming complacent about our menu or service. We strive to constantly improve and refresh our offerings as well as increase the wine, cocktail, craft gin, craft rums, and single malt whiskey selections.
Cut & Craft is all about the guests and there is nothing we won't do to make our patrons happy.
Functions
We cater functions for small and large groups, from a small group of ten to a formal celebration of 70 guests. The entire restaurant including the outdoor seating can be hired or you can hire individual sections of the restaurant such as the courtyard.
We have also hosted corporate product launches, champagne and wine tastings, birthday parties, cocktail evenings, fashion shows and formal dinners.
Individual menus are available for a special occasion from fashionable luncheons to a wide selection of canape style foods. Samples of our menus can be mailed on request. We can also arrange hire of audiovisual equipment and other items should you need them.
Additionally, we provide novelty cakes for that very special person's birthday.
Cut & Craft's outstanding service and reputation for excellence is the key to our value brand, we are on the list for one of the most enjoyable dining experiences in Jozi.
Who's Cooking?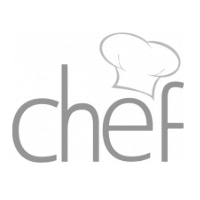 Naomi And Nico Brandt
With over 40 years between them in the industry, and cooking for dignatries like Nelson Mandela, the late Anton Rupert and foreign ambassadors, they simply just love doing it for YOU!
Our Must Try Meals!
Facilities
Group Capacity : 40+ People
Cost Per Head : R100+
Cuisine :

Bakery / Patisserie, Banting, Bistro, Breakfast, Cocktails, Coffee Shop, Grills, Health, Light Meals, Pizza, Steakhouse, Vegan, Vegetarian

Ambience :

Coffee Shop, Fireplace, Relaxed, Trendy

Entertainment :

Live music, Internet or WiFi

Dress :

Smart/Casual, Casual
Reservations

Functions

Outside Area

Smoking

Secure Parking

Bar

Child Friendly

Wheelchair Access

TV/Sports

Cocktails

Aircondition

Generator
Credit Cards Accepted
Debit Card

VISA

Mastercard

Zapper
Map
Trading Hours

Monday

6:30 AM to 5:00 PM

Tuesday

6:30 AM to 9:00 PM

Wednesday

6:30 AM to 9:00 PM

Thursday

6:30 AM to 9:00 PM

Friday

6:30 AM to 10:00 PM

Saturday

7:00 AM to 9:30 PM

Sunday

7:00 AM to 4:00 PM

Public Holidays

7:00 AM to 4:00 PM
Specials

at this Restaurant