Benguela Brasserie & Restaurant

Sedgefield

,

Western Cape

Breakfast

,

Cocktails

,

Fine Dining

,

French

,

Health

,

Italian

,

Light Meals

,

Seafood

,

South African

,

Wine bar

Breakfast, Brunch, Dinner, High Tea, Lunch

Lakeside Lodge & Spa
3 Lakeside Drive,
Swartvlei, Sedgefield,
6573
A truly lovely place to enjoy either breakfast, lunch or supper. Let our chefs spoil you!
This flavoursome corner of Paradise …
"Last night I dreamed of Africa" author Karen Blixen said. And so did the owners of the Benguela Brasserie and Restaurant, Sedgefield. Penny Streeter, who was awarded an OBE by the Queen and real estate developer Nick Rea have created a flavorsome dream here on the banks of the Swartvlei Lagoon.
The Benguela Brasserie was a farmhouse initially. Done up, it gleams like a nautilus shell, here on the banks of the lagoon. By day young moms and cyclists rub shoulders with James Bond types who arrive by speedboat and have lunch in their speedos. The vibe is informal and friendly. Bold modern art add pops of colour.
Night Times are a different matter. The pace is slower, more sensuous. The restaurant becomes formal and romantic with candles, fairy lights and hand-painted stars providing soft lighting. Chef Kelly-Anne Pietersen, who was trained in the classical French manner, says she uses this occasion to give free reign to her interpretation of modern continental cuisine.
Those who want to let their hair down, can do so safely. The Benguela Brasserie provides free transport for groups of up to seven, with the proviso that each person spends R200 (this includes drinks).
Functions:
The Benguela Brasserie and Restaurant hosts weddings, chocolate and wine pairings, high teas and Sunday jazz brunches. Wedding parties can book the restaurant along with the lodge for the day and make use of the venue's catering services. Chef Kelly-Anne Pietersen will create a special menu with you.
The Benguela Brasserie can seat 60 people. If the weather is good a further 60 can be accommodated outside. To be seated outside is a plus, since the lake is a haven for rich and varied birdlife.
Who's Cooking?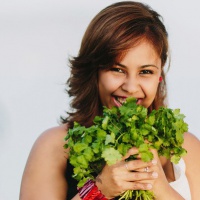 Kelly-Anne Pietersen
Kelly-Anne Pietersen started cooking at the age of 11. She took up the position of executive chef at the Benguela Brasserie and Restaurant, Sedgefield, in December 2014. Here she puts into practice her passion for French-inspired cooking and creates dishes in which bold and subtle flavours marry.
After attaining an Advanced Diploma in Patisserie and Culinary Arts at Northlink College in Cape Town, Kelly-Anne started working for Craig Cormack's catering company All Things Culinary. Working with the former executive chef of the Cape Grace Hotel and Ellerman House would expand the young chef's culinary horizons.
Kelly-Anne joined Craig when he went on to start Sofia's Restaurant at Morgenster Wine & Olive Estate. During this period she was able to expand her culinary skills to fine dining; this she did during stints at Bertus Basson's award-winning Overture Restaurant.

Kelly-Anne attained a second place in the Chaîne des Rôtisseurs' Jeunes Chef Competition and a second place in the Tastic Competition. Her passion for food has remained intact through the years. She says she is happiest when she is in the kitchen of the Benguela Brasserie, working alongside her staff, feeling the honest ingredients which she favours in her hands. Says Kelly-Anne, "It's a joy to prepare something and see the satisfaction on people's faces."
Facilities
Group Capacity : 60+ People
Cuisine :

Breakfast, Cocktails, Fine Dining, French, Health, Italian, Light Meals, Seafood, South African, Wine bar

Ambience :

Relaxed, Romantic, Trendy, Upmarket

Dress :

Smart/Casual
Reservations

Functions

Outside Area

Secure Parking

Bar

Child Friendly

Kids Menu

Cocktails

Private Dining

Weddings

Generator

Accommodation
Credit Cards Accepted
AMEX

Debit Card

VISA

Mastercard
Map
Trading Hours

Monday – Sunday
Breakfast 8am - 11am
Lunch 12 - 4pm
Dinner 6 - 9pm

Wine tasting 7 days a week
Specials

at this Restaurant
Join us at Lakeside Lodge and spa for our annual Rocking the lake event.

Rocking the Lake is an annual sold-out event hosted by the ever popular Lakeside Lodge & Spa in the beautiful Cape Garden Route location, Sedgefield.

Guests will be entertained by the sounds of popular local band, Cloud 9 who will take you through the ages of Rock and Roll whilst enjoying an array of award winning Benguela Cove wines and admiring the views of the lake.

Picnic baskets, street style food and local beer will also be on offer to purchase on the day.

Be sure to book your tickets for this annually sold-out event in advance!

Date: 24 November 2018
Time: 14:00 - 17:00
Venue: Lakeside Lodge and Spa, Sedgefield
Entry fee without basket: R150 per person

Picnic basket: R850 (incl. a bottle of wine & 2 entry tickets)

Meat Baskets:
Gorgonzola
Cumin boerenkaas
Camembert
Pork rillette
Pancetta
Salami
Liver pate
Biltong
Tabbouleh salad (basil pesto, cherry tomatoes and parmesan)
Grapes
Ciabatta
Crostinis
Lemon & poppy seed muffins
Brownie

Veggie Basket
Gorgonzola
Camembert
Cumin boerenkaas
Goats cheese
Tricolor jar
Hummus
Spinach and feta quiche
Basil, tomato and parmesan tabbouleh salad
Nuts
Grapes
Ciabatta
Crostinis
Banana muffins
Brownie

*Please note that all picnic basket orders are to be made before the 22nd of November 2018.
*Also note that personal food or picnic baskets will not be allowed inside the venue.