Azure Restaurant At The Twelve Apostles Hotel And Spa
Azure Restaurant at The Twelve Apostles Hotel and Spa

Azure Restaurant at The Twelve Apostles Hotel and Spa

Camps Bay

,

Western Cape

Breakfast

,

Fine Dining

,

French

,

Seafood

,

South African

Breakfast, Dinner, Lunch

The Twelve Apostles Hotel and Spa
Victoria Road, Camps Bay, Cape Town
Fine dining and incredible views
Savour the finest indigenous and international cuisine on offer in our extremely popular Azure Restaurant. Christo Pretorius, Executive Chef, is on hand to create a variety of exquisite dishes including meat, seafood and vegetarian options.
From our delightful entree selection or the delicate fresh oysters to main, your taste buds will be infused by the finest of organic ingredients.
Round off the perfect meal with a delightfully sweet dessert, Bea's double baked cheesecake, taken on our stunning terrace overlooking the ocean will truly allow you to experience the magic of Azure!
Dress Code
Semi-formal - trousers and closed shoes for men
Who's Cooking?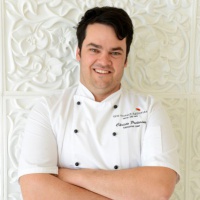 Executive Chef - Christo Pretorius
"My goal as a chef is to create lasting memories. Engaging all the senses is what creates truly special memories they will cherish forever."
Our Must Try Meals!
Facilities
Cost Per Head : R230+
Cuisine :

Breakfast, Fine Dining, French, Seafood, South African

Ambience :

Relaxed, Romantic, Upmarket

Entertainment :

Internet or WiFi

Dress :

Smart
Functions

Outside Area

Smoking

Secure Parking

Wheelchair Access

Weddings

Conferencing

Accommodation
Credit Cards Accepted
AMEX

Diners Club

Debit Card

VISA

Mastercard
Associations

Video
The Twelve Apostles Hotel And Spa
Map
Trading Hours

Monday - Sunday:
Breakfast: 7:00am - 10.30am
Lunch: 12:30pm - 3:30pm
Dinner: 6:00pm - 10:00pm
Specials

at this Restaurant
Summer is for PICNICS and we have THE perfect spot. Whether at romantic Stanley's Rock nestled in the untamed beauty of Table Mountain National Park or in the secluded Fynbos garden, this'll make the perfect date with that special someone or a group of friends or family.

Picnic Proposal – R3450 per couple. Includes: a Picnic Basket filled with decadent treats; a Bottle of Moët & Chandon Imperial Champagne; a Bunch of Roses (Available to Residents and Non-Residents)
Picnic Pleasures – R2950 for 2 guests. Includes: a Picnic Basket packed with fresh, homemade specialities; a Bottle of Moët & Chandon Imperial Champagne (Available to Residents and Non-Residents)
Resident Picnic – R1600 for 2 guests. Includes use of the picnic spots, a Gourmet Picnic Hamper and a bottle of South African Méthode Cap Classique (Available to Residents only)

(All picnics are subject to availability and only upgradeable 72 hours prior to the booking; R1000 surcharge to use the Fynbos Gardens.)

Azure Restaurant at The Twelve Apostles Hotel and Spa

Camps Bay

,

Western Cape

Where else can you enjoy a movie in the magnificent setting of a national park? After a delicious four-course Sushi meal in the Café Grill, created by our Sushi Chef Sarawut Sukkowplang, amble over to the lawns of the secluded Fynbos garden for an outdoor FILM IN THE FYNBOS movie experience.

Why not extend the fun and stay over for the night. Enquire for rates. Time: Arrival sundowner at 18h00 followed by dinner at 18h30 and movie at 20h30. Price is R795 per person. Make a date with us on …Friday 25 January & Friday 29 March.

Azure Restaurant at The Twelve Apostles Hotel and Spa

Camps Bay

,

Western Cape

It was a taste of some Burgundy Puligny-Montrachet that convinced Gyles Webb to lay down the calculator and abandon his accounting career in Durban to become a winemaker. He and his wife's family fell in love with a run-down old fruit farm called Thelema. Gyles has always given meticulous attention to the vineyards, believing that grape quality is the single most important factor in serious winemaking. This persistent precision has paid off in awards for the best vineyards in Stellenbosch. His winemaking policy is one of "benign neglect" or minimum interference, with finings and filtrations kept to an absolute minimum. He also believes in the use of premium wood and you will therefore find Thelema and Sutherland's wines resting in quality French barrels.

Let the delights of winemaking be revealed to you at the THELEMA FOOD & WINE DINNER on 29 March. Taking place in The Azure Restaurant from 19h00, price is R695 per person including food, wine and water and excluding gratuity.

Azure Restaurant at The Twelve Apostles Hotel and Spa

Camps Bay

,

Western Cape

The day when all South Africans are reminded of our amazing constitution that guarantees the rights and freedoms of every citizen, irrespective of race, culture or gender, join us to celebrate Human Rights Day, with an all-South African HUMAN RIGHTS WEEKEND BRAAI BUFFET on Sunday 24 March.

Entertainment will be provided by the local talent of the Camps Bay High School Marimba band and a kids' play area will be available to keep the young ones busy. Taking place in Azure Restaurant and Terrace at 13h00. Cost is R495 per person, children under 12 years are R250 per child.

DÉGUSTATION DINNERS
A taste exploration AND a great night out! Our Dégustation Dinners offer a wonderful combination of flavours and textures across six mouth-watering courses. Dinners take place at The Chefs Table in Azure Restaurant and can be booked for exclusive dinners for between six and 12 guests. Booking is essential. Price is R1450 per person for a six-course dinner including wine pairings and water.

VEGAN TASTING MENU
The Vegan Tasting Menu is made with the freshest, healthiest seasonal ingredients. Things like beetroot, butternut, beans and tofu never tasted or looked this good. Price is R475 per person with a wine pairing option available.

HIGH TEA BY THE SEA
Our legendary High Tea is the ideal way to spoil yourself or to celebrate a special event. Indulge in scrumptious, freshly baked scones with all the trimmings, cupcakes, and mouth-watering finger sandwiches, enjoyed with the perfect cup of tea or speciality coffee. Price is R325 per person, served daily on a three-tier tea stand in The Leopard Bar or The Conservatory.

VEGAN HIGH TEA
Already renowned for our amazing traditional high tea, The Twelve Apostles, now also offers a Vegan High Tea, with both sweet and savoury treats, to complement our current offering. Look out for the delicious dairy free scones, banana and oat cookie, coconut panna cotta and avocado, hummus and marinated tomato tortilla wrap. Chef Gina's crafty use of dairy substitutes is a revelation even for non-vegans! From 10h00 to 16h00 daily, price is R375 per person.

THE GIN LAB @ THE CONSERVATORY
The Twelve Apostles Hotel and Spa, where the sun's last rays touch the hotel before sinking beneath the Atlantic Ocean's golden horizon, is one of Cape Town's hottest spots to be and be seen! Make your sundowner moment more perfect with a perfectly crafted Gin. Hosted by our talented Bar Team, make The Gin Lab @ The Conservatory your destination of choice to 'get your Gin on'! From 11h00 to 21h00 daily.
Gin & Bare It…Gin Tasting Experience Offering a flight of three Gin's all individually paired with a different tonic water, served on a unique Gin tasting tray and featuring a variety of botanicals and spices for you to enjoy with your own crafted G&T. Price is R250 per person.
Gin & Canapé Experience The Gin & Canape Tasting Experience pairs your G&Ts with three Canapes designed by Chef Nicholas Goldschmidt. Price is R395 per person and 24-hours' notice required to book.
Gin Making Experience – Craft your own Gin, with the expert assistance of our Gin Mixologist. person. Start the evening with a Gin & Canape Tasting, before moving into artistic mode as you create your own bottle of Gin by infusing your own botanicals into the bottle. EVERY Friday from 18h00, price is R 495 per person.
Craft Beer & Canapé Experience The non-Gin Drinkers get to savour five different local brews all individually paired with canapes created by Executive Chef Christo Pretorius. Enjoy alongside the Gin Tasting for R295 per person, 24-hours' notice required.

BLOCKBUSTER BIRTHDAY PARTIES
Make your child's the best, 'five-star' birthday bash ever! Our unique and stress-free children's parties include a delicious fun-filled lunch and milkshake in The Café Grill, followed by a movie… chosen by the birthday girl /boy, in our private cinema, with popcorn and a host of sweet treats. From 12:30 to 17h00, price is R325 per child (eight years or older).


DINNER AND A MOVIE
With a dramatic backdrop of mountain and sea, what could be more perfect than a romantic, three-course gourmet dinner for two in the stylish Azure restaurant, before snuggling up for a cosy movie night in our private 16-seater in-house cinema, complete with popcorn, milk¬shakes and sweetie treats. OR make a night of it by staying overnight; includes breakfast (price on request) Price: R575 per person